The Ultimate Picks: UltimateAVmag.com's 2007 Product of the Year Awards
Drum roll, please! This is more than an award feature, and more than a list of components. We get to experience the best components in the most controlled settings, in our own reference systems. And yes, we love our job! These are the top components in each product category we've reviewed this year. We're exprienced and we're hard to please, and this is a tough list to crack. The components that made the cut here are truly the best of the best.


This year our choices reflect some fascinating trends in the industry. The high-definition format war rages on, and both sides have scored here, for different and compelling reasons. The RPTV is leaving the stage perhaps even sooner than we anticipated, but flat panel TVs, and plasma in particular, are proving worthier of succession than ever before. The products we honor here are nothing short of a sea change in performance in the flat panel category. And in front projection, well, the story there is that they not only keep getting better, but cheaper. And there's nothing like a front projection system for immersive home theater impact.


To be eligible this year the product in question must have been reviewed between December 2006 and early December 1, 2007 when we had to make the tough calls.


And now, the envelopes please...

Projector of the Year

JVC DLA-HD1 ($6,300)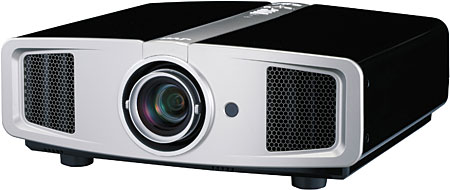 DLP ruled the front projection world for some time in two critical areas of performance: black levels and contrast. LCD and LCoS projectors only began to catch up using dynamic iris systems, which can be excellent, but are not completely free of artifacts. JVC rocked us with with the DLA-HD1 by coming up with a new and improved D-ILA light engine that achieved even more dramatic improvements in these perfomrance areas without the use of a dynamic iris. This projector's combination of strong light output and deep, rich blacks makes for astounding, natural contrast. On top of that, this PJ is sharper and crisper than some less expensive competitors and it has that three-chip seamlessness that is addictive. TJN has seen a lot of projectors and this is the one that got him to break out the check book. Nuff Said!


Flat Panel of the Year

Pioneer KURO PDP-6010 Plasma ($6,500)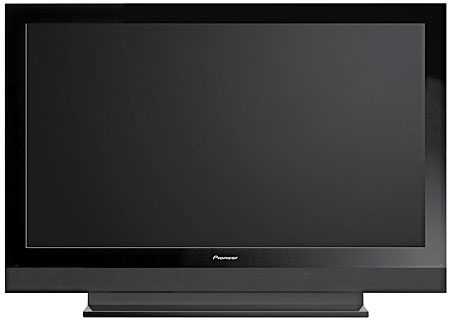 Project KURO hasn't just improved Pioneer's plasmas, it has completely redefined our expectations of flat panel TV performance and issued a stern challenge to the rest of the industry. While we don't want to cast our emotional involvement with this flat panel into something as impersonal as numbers, the fact is we've never seen measurements like this from a flat panel. The blacks and contrast are simply in another league. And long with natural colors, outstanding processing and cristp 1080p resolution, that translates directly to an image with the kind of impact we typically only see from the best front projectors.


RPTV of the Year

Sony KDS-70XBR2 ($5,999)

Want big screen impact without making the lifestyle sacrifices that front projection requires? Sony's 70" KDS-70XBR2 SXRD set offers a picture with size and strength that you won't see from a flat panel for a long time (and even if you do see it a second mortgage is probably requird to afford it. It features a dynamic iris for stunning blacks and contrast, and more importantly this set delivered outstanding performance and immersive impact across all program material, definitions both standard and high. For those that demand a truly big screen experience, Sony's KDS-70XBR2 makes the emphatic statement that the venerable RPTV might be in its twilight, it's still here right now and better than ever.


Speaker System of the Year

Revel Ultima2 Studio2 System ($35,992 as reviewed, stand included)

The latest from Revel's flagship Ultima2 line just floored us. And yes, at these prices it should. But we've been around the block and this system is really something special. So much of what this speaker does is simply there, with niether too much nor oo little of anything. It's so naturally at ease that it's that much easier to be drawn deeper and deeper into the music and movies. Whether the material calls for concussive bombast, or subtle textures, this Revel system digs deep and gets it. All of it. TJN referred to what he heard here as the best sound he has ever heard in his home theater. A bold statement, both from TJN and Revel.


AVR of the Year

Onkyo TX-SR875 ($1,600)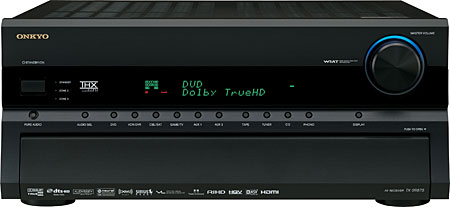 This bad boy from Onkyo was the first AVR we tested with onboard decoding of TrueHD and DTS-HD Master Audio. But that wasn't all this Onkyo had up its sleeve. Like all AVRs, it's loaded with more options than a new BMW, but the difference here is the features are performance oriented and actually matter. Silicon Optix video processing brought out the best "V" we've seen in an AVR, Audyssey auto calibration and room EQ, and much more. Oh, and on top that, the thing actually sounds great! The Onkyo TX-SR875 is a next-gen AVR that delivers big on all fronts.


Disc Player of the Year

Sony PlayStation3 (starting at $399, 40GB)

No, you didn't accidentally warp into a gaming site. As Blu-ray continues to evolve, the standalone players become less and less attractive, lacking hardware support for upcoming features, and getting slower and clunkier with each new BD-J release. Sony's PlayStation3, on the other hand keeps getting better and better. It's still the fastest and most reliable BD player we've tested for either format and our appreciation for it just continues to grow and grow. Products that actually get better with time are a rarity these days, and the PS3, more than a year after its introduction is the Blu-ray Disc player to beat. That adds a whole new dimension to the term product of the year, for no product we've reviewed has stood the tests of the last year and change as well as Sony's mighty PS3.


Budget Product of the Year

Toshiba HD-A30 ($399, not yet reviewed)


Obviously Toshiba's own HD-A2 was a candidate for this slot, as it became an overnight sensation in the Blogosphere for the sale prices it saw as it was deommissioned in favor of the HD-A3. But we're going with the $399 HD-A30 here rather than the $199 special. This player is faster and more reliable than earlier generation players, offers 1080p/24 output, onboard TrueHD and DD+ decoding, and respectable upconversion and processing of DVDs. If you've got HDMI switching, (and if you don't yet, you will) this player does about everything that the $499 HD-A35 does for $100 less. This is the sweet spot in the Tohsiba HD DVD line in our estimation, and in our eyes this is the bargain of the year and you don't have to wait in line at Wal-Mart to get it! (Full Review Pending)


Product of the Year

Pioneer KURO PDP-6010 Plasma ($6,500)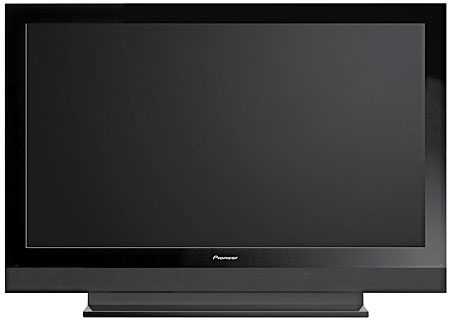 Pioneer won this award with its first 1080p plasma last year and followed that up with a victory all the more astonishing for being a repeat. Flat screen TV is the most significant product category in the industry, seeing growth that just doesn't seem to slow. But with its Project KURO sets Pioneer is delivering performance that not only matches but exceeds the hype. And don't forget, this is a 60" plasma. Flat panel performance in past years dropped off sharply above 50" while also increasing radically in expense (never a good combo). All of which makes Pioneer's achievement more impressive. While we love what we see here in these Project KURO plasmas, Pioneer's competitors probably don't. The rest of the industry is looking up at these new KURO sets from Pioneer.