The Inescapable Temptations of CES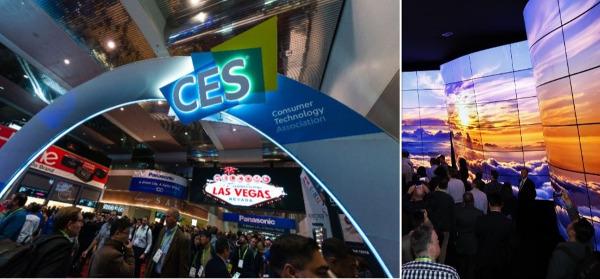 Last year — oh, around the same time that I'm sitting down to write this — I penned an editorial lamenting changes to the Consumer Electronics Show in Las Vegas that made it inhospitable to writers covering the high-end audio and home theater categories. The gist of my article was that for us CES had become mostly irrelevant, and that I would sit the 2018 show out and quite possibly future ones as well.
Yet here I find myself packing bags for Las Vegas, same as I have nearly every year for the past 25 years. Why am I doing it?
A main reason why I'm attending CES 2019 is to check out new TVs. Manufacturers including Hisense, LG, Samsung, Sony, TCL, and Vizio will all be there as usual showing off new sets, and the highlights are bound to be 8K TVs from a range of makers, along with refinements of futuristic designs previously shown at CES such as MicroLED and rollable OLED displays.
And while many new sets will be pushing the limits of display technology when it comes to resolution and color bit-depth, it will be interesting to see how they handle other advanced features such Enhanced Audio Return Channel (eARC), dynamic HDR, and the high frame rates required for gaming. Those features are part of the new HDMI 2.1 standard, and I anticipate that numerous TVs featuring compatible connections will be announced at CES 2019 (LG has already stated that its forthcoming 8K models will be HDMI 2.1-ready). Products with HDMI 2.1 features have already started to pop up: a few AV receivers that appeared in 2018 support eARC, for example.
Even with the departure from CES of many audio manufacturers who had previously shown at the swanky Venetian hotel, there will still be a number of audio holdouts making a trek to Vegas for the 2019 show. Lenbrook, parent company of NAD, PSB, and Bluesound will be there, as will Cambridge Audio, ELAC, Emotiva, GoldenEar Technology, Harman, Klipsch, Onkyo, Pioneer, SVS, and Technics. Those companies are ones whose products are regularly reviewed in Sound & Vision, so we'll be sure to check in and see what's new.
Along with core AV products like TVs, speakers, and electronics, headphones will also be a factor at CES, with brands including Audio-Technica, Sennheiser, Shure, and others setting up shop at the Las Vegas convention center. We'll be dropping in on them for a listen, and to select which models are worthy of future coverage.
While wandering the frenetic halls of the LVCC, I fully expect to see countless examples of robots, drones, autonomous cars, smart home devices, augmented/virtual reality systems, and digital health and fitness technologies. While I do find much of that stuff interesting, the reality is that I will have almost no time to investigate any of it. But I do hope to make time to check out new innovations related to Amazon Alexa and Google Assistant, the two key AI (Artificial Intelligence) variants currently finding their way into a swath of core consumer electronics products such as speakers, TVs, and AV receivers.
While some folks — a number of Sound & Vision reviewers included — feel a serious sense of unease knowing that products can now "listen" to them and collect and share information with an offsite database, the cat is out of the bag when it comes to AI. I fully expect to see it incorporated in a wider range of products that Sound & Visionwill test in 2019.
Watch for my recap of the show's highlights online and in the Wide Angle section of the April/May print issue.