I Wanna Spatial Audio With Somebody
One thing that struck me as a most interesting common thread connecting the five tracks I've chosen for this week's all-new Atmos recommendations here in your trusty Spatial Audio File column is how, to get the most out of these mixes, you really need to listen to them with your eyes closed and your head swaying along with their respective rhythms. Hence, these five finely Atmos-ified cuts are best experienced while on the beach and/or in your personal listening space, and not necessarily when you're driving a vehicle. (You have been duly warned!)
As per usual, each of these tracks has been quite thoroughly test-driven aurally via personal deep-dive listening sessions on both my home system and headphones alike. Fact is, engrossing myself in the very best offerings of Made for Spatial Audio and Dolby Atmos tracks found within the burgeoning Apple Music library always tend to make the vibes of my week much cooler overall.
With that said, this week's quintet of eyelid-gazing and ear-canal-fulfilling fully immersive tracks are. . .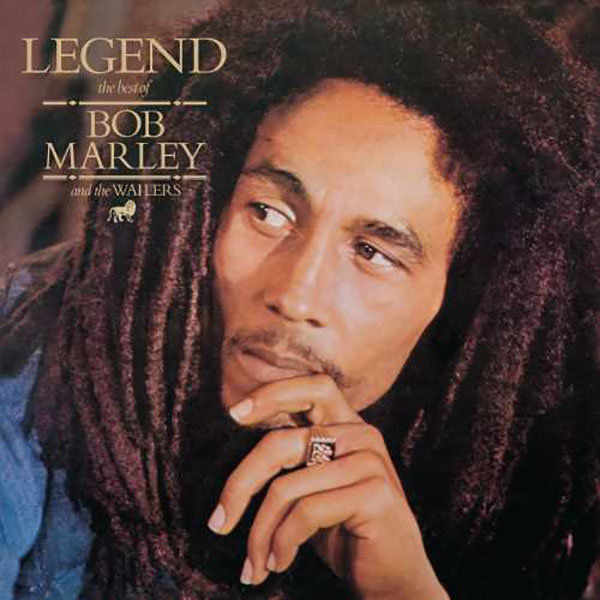 BOB MARLEY & THE WAILERS: "IS THIS LOVE"
The rich recorded catalog of Bob Marley, the undisputed king of reggae, could be a nonstop summer soundtrack unto itself. That said, a great song to kick off any kind of summer proceeding would have to be "Is This Love," one of the key tracks from Bob Marley & The Wailers' March 1978 masterpiece, KayaLegend greatest hits compilation—and "Love" absolutely hums and sails right along in Atmos.
An unmistakable reggae drum roll opens the track up the middle with a slight echo on it, before percussion enters wide across the soundfield along with Marley and Junior Marvin's intertwined guitar lines, which take residence in the center and center left. "I wanna love ya / and treat you right," exclaims Marley from the literal heavens, a slight echo on his vocals here as well. You should also be able to discern the tambourine hits mixed in slightly behind him.
Tyrone "Organ D" Downie's organ stabs come in on the second verse, up high in the center but also just behind Marley's vocals. Marvin begins to add counter guitar lines in the center left in response to Organ D, his further guitar noodlings nestling in the far left. Before the chorus begins, Marvin's riffage comes to the forefront of the leftmost field.
Marley repeats the title phrase four times in a row, with the all-female I Threes (the legendary Jamaican background vocal group that included his wife, Rita Marley) harmonizing on the word "love" and then the full ensuing phrase, "that I'm feeling." Marvin, still ensconced over to the far left, gets a brief sustained riffage spotlight after the second run-through of the chorus, then becomes embedded more to the center left when he plays off Marley during the next verse.
The I Threes get to "ahhh" and "oooh" up in the ether before, during, and after Marley "throws my cards on the table." I defy anyone listening to this gem of a song to sit still and not sway their head and upper body, with eyes closed, along with the beat—something I bet you've done many dozens of times before, in fact. I know I've certainly done so myself more often than not whenever I've been able to visit the Eastern seaboard down in Florida (a story or two, or three, for another time). When Marley, still up on high, finally admits, "Oh, yes I know / Yes I know / Yes I know now," you know it too, don't you?
When the horn section finally joins in near the very end, not long before the song begins to fade, you wish it wouldn't have to go just yet. The undeniable good-time grooves of "Is This Love" make this track the perfect sonic companion to feeling exactly what Marley queries he's feeling in the title. Thus, it shouldn't come as any surprise that I officially anoint "Is This Love" as my favorite Made for Spatial Audio track of the week.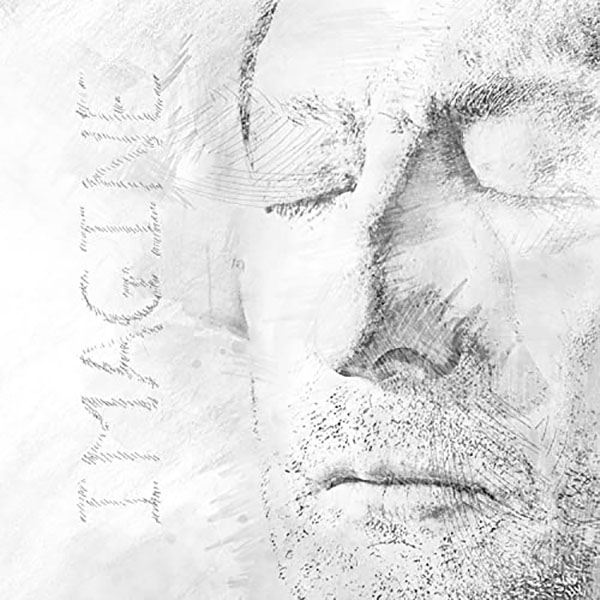 JULIAN LENNON: "IMAGINE (FEAT. NUNO BETTENCOURT)"
John Lennon's eldest son Julian has often brushed away the notion of covering his late father's truly iconic 1971 solo track "Imagine" until the literal end of the world—but he recently changed his mind back in April to show charitable-driven compassion for what's happening to the native people of Ukraine. "As a human, and as an artist, I felt compelled to respond in the most significant way I could," he said on Twitter by way of explanation for doing this most sacred fraternal cover. And in Spatial Audio, Julian's stark take on "Imagine" is as real as it gets.
Lennon counts the song in up to four, a noticeable echo apparent on each of the enunciated numbers, as ace guitarist Nuno Bettencourt (Extreme, Rihanna) plays the song's well-known melody on acoustic guitar, set down in the middle but resonating outward. Because Nuno's guitar is the lone track element for 15-plus seconds, you should be able to discern his hands fretting the chord changes as well as notice string resonance and string vibration.
When Julian sings the first lines, "Imagine there's no heaven / It's easy if you try," his voice is natural, way up front in the mix, and embedded on high—and, yes, he sounds very much like his father. As Julian takes the requisite pause between certain lines, Nuno mirrors what John initially played on piano on the 1971 original, taking care to weave in and around Julian's vocals slightly right and left of center, but he never steps on them. Nuno is a seasoned accompanist, and it shows all throughout this track.
When Julian gets to "Above us, only sky," I have to slightly amend that statement to include his voice in the tally, since it resides in this mix right on up alongside said sky. You'll further note how Julian's measured tone and take on each word carries different weight all throughout the song, his punching of certain words like "people" and "living" coming across with more volume and emphasis.
Nuno finally joins in to first harmonize on the lines, "Sharing all the world" and "You may say I'm a dreamer," and continues doing so to the track's end—and his joining in is very much an earned payoff when it finally comes to pass 2½ minutes into the track. (If you want to hear exactly why Nuno is such the perfect harmonizer here, I suggest cueing up "More Than Words," Extreme's heartfelt No. 1 single from the spring of 1991, to hear just how well he harmonizes on that song with lead singer Gary Cherone.)
For an interpretation that only has a singular lead vocal, minimal harmonizing, and acoustic guitar accompaniment as its lone instrumentation, "Imagine" evidences much deeper impact in its Atmos form. Imagine there is no barrier to your enjoyment of the full scope of Julian Lennon's touching "Imagine"—or, to re-borrow an early line from this perpetually iconic song, it's easy if you try.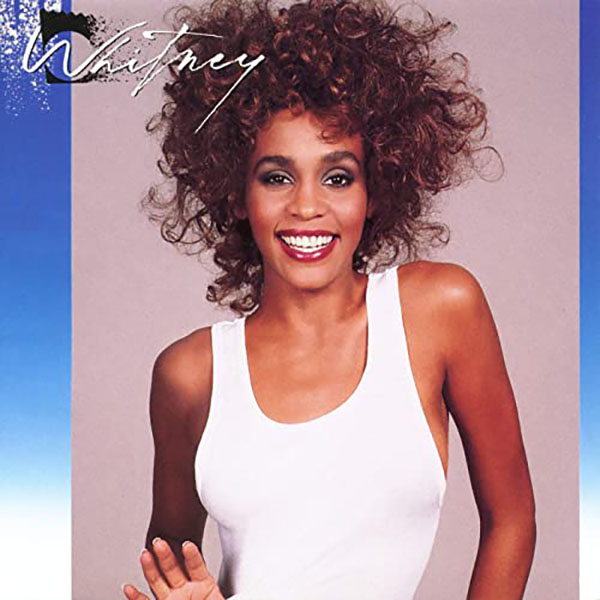 WHITNEY HOUSTON: "I WANNA DANCE WITH SOMEBODY (WHO LOVES ME)"
R&B/soul powerhouse Whitney Houston—a.k.a. "The Voice"—was very much on a major roll when her June 1987 sophomore album Whitney first made its unstoppable presence known. The super-catchy lead single "I Wanna Dance With Somebody (Who Loves Me)" instantly shot to No. 1, and it only shows more evidence of its pure joie de vivre in Atmos.
A most decidedly '80s-flavored bass synth and percussion programming take center stage to start the track, with Houston's "hohh" and "yeah" ad libs lightly floating in on high, left and right of center until her unmistakable "wooh!" leads into the song's signature synth-horn hook.
Houston continues her centralized "oohs" and "yeahs" until the horn synth foreshadows the eventual chorus hook, giving way to her taking over the proceedings with the opening line, "Clock strikes upon the hour," percussive accents filling in all around her and producer Narada Michael Walden's pinpoint drumming spread wide across the stage. Each line of the first verses shows Houston's inimitable vocal prowess—as well as her restraint not to over-sing anything quite so early in the song (or at any point in the song, really).
When Houston gets to the first reading of the title phrase segment that's not in parentheses, the stacked background vocals behind the lead lend just the right amount of support cocooned around her while she dominates the centralized field. Houston takes the briefest of pauses before adding a slight lilt to each time she sings the word "heat," in turn making it, well, an absolute treat to hear the subtle differences during each pass.
She dials it back for the next verse, Walden's core drumming now mostly center right, and the percussion programming continuing to make its presence known across the field. When Houston gets to the second reading of, "When the night falls / My lonely heart calls," you can feel the yearning in her voice.
During the next chorus, take note of the snarl Houston adds to "wanna" before she extends the vowel in "heat." The stacked background vocals roll over to the left for their first delivery of "somebody" and "who," then get re-centered for their next reading. Those vocals and some of the instrumentation fall back to let Whitney ultimately take charge to describe what she wants and needs in the moment.
Then it's pure Houston magic on display during each successive repetition of the chorus and song title, a few skyward "woos" and "hoos" serving as clear precursors to the kind of trills Mariah Carey would eagerly embrace just a few years later. A few laughs lead into the "don'tcha wanna dance / with me baby" denouement, an uplifting sequence with super-stacked vocal repeats of the word "dance" high up and somewhat back in the mix to carry it all to the fade.
Thanks to the unbridled joy of "I Wanna Dance With Somebody," Houston can't help but dance her way directly into your heart in Atmos.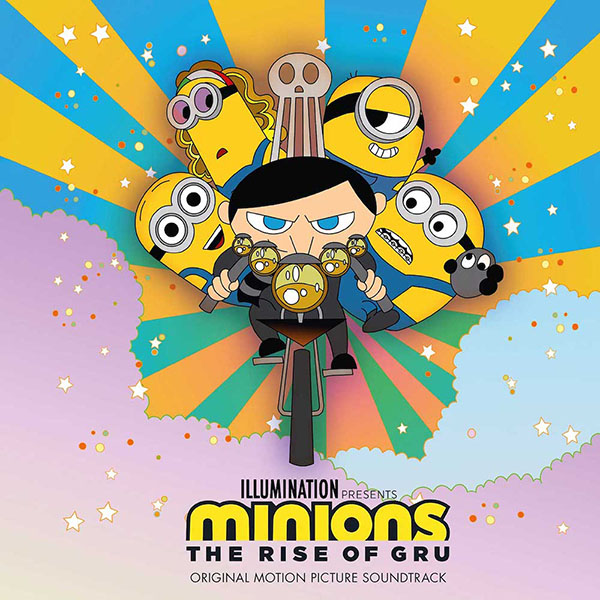 ST. VINCENT: "FUNKYTOWN"
Leave it to indie-rock iconoclast St. Vincent to turn her interpretation of "Funkytown," Lipps Inc.'s supremely disco-flavored No. 1 hit from early 1980, completely upside-down. You'll find her version entrenched as a key track on Minions: The Rise Of Gru (Original Motion Picture Soundtrack)—and you'll also find it to be totally movin' and groovin' in all the right ways in Atmos.
A swirling, off-kilter synth line swooshing all around the soundstage opens the track before burrowing into the left. An electronic drone begins to fade into the center field before giving way to St. Vincent's totally vocal-processed opening line, "Gotta make a move to a town that's right for me," which swoops up into the ether before the words finish.
The main hook and percussion spread across the stage as St. Vincent's processed vocals don't let up for a second, an almost unsettling combination of synthesized lines and actually sung lyrics nestling mainly up the middle, with the ensuing hook spreading wide whenever she's not singing and/or being verbally metallic. (Methinks the late, great Prince would certainly approve of this entire production.) When she repeats the phrase "gotta move on," a gnarly guitar riff shoots out over on the right on the first read and a brief keyboard figure emerges center left on the next one, with an anchoring bassline staying in the middle.
The original song's synth-knocking break essentially gets buried underwater and placed a bit back in the mix, though St. Vincent stays relatively faithful to the processed chorus lines, "Won't you take me to / Funkytown," the response guitar riff jangling in full on both the left and right before summing in the center. The synth-strings mimicking the chorus hit high up the middle, a saxophone joining in next for dramatic emphasis.
If the DNA of the original "Funkytown" is forever stamped in your aural memory, you'll quite enjoy how St. Vincent and her team add clever twists to each successive element. The almost drunken all-field synth-break swirl seems, well, quite Minions-like in both intent and placement. When St. Vincent returns for the next verse, the sung vocals have dropped somewhat back in the blend and the metallic voice more fully takes over.
With this propulsively modern electronic cover of "Funkytown," St. Vincent has clearly made a move that's right for both you and me in Spatial Audio.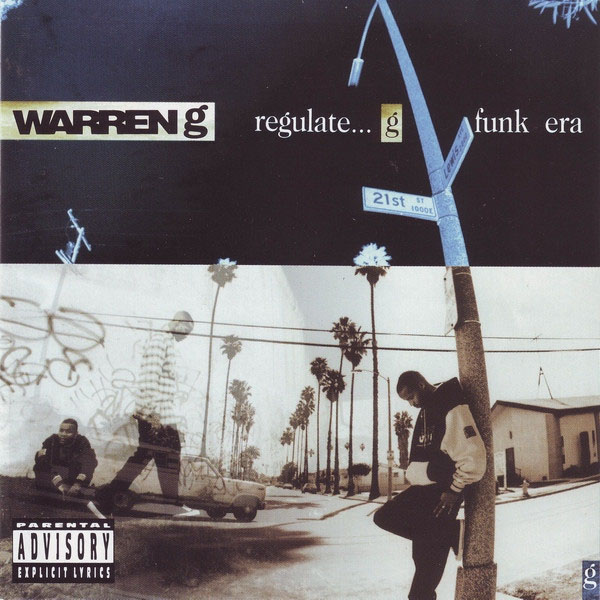 WARREN G: "REGULATE (FEAT. NATE DOGG)"
West Coast gangsta-funk rap impresario Warren G made an indelible mark on the scene with his monster hip-hop hit "Regulate," a song first appearing on the 1994 soundtrack to Above the Rim and later as the linchpin cut on his June 1994 debut album, Regulate. . . G Funk Era. With Nate Dogg in tow as the storytelling foil, Warren G's "Regulate" funks it all up even more in Atmos.
A line reading adapted from the 1988 film Young Guns opens the track to lay down the M.O. that's ahead, an ominous synth bed spread wide until Warren G begins his spoken/sung flow centered on high with a deeply thumping bass supporting him. Pop fans will likely recognize the keyboard rhythm track behind him at center left as being properly culled from Michael McDonald's blue-eyed soul-pop solo hit from the fall of 1982, "I Keep Forgettin' (Every Time You're Near)."
Nate Dogg rolls into the frame next, singing his processed narrative quest in the 213 high and wide before Warren G returns to his easy-going flow, letting the storyline unfold naturally for prime visualization effect. Nate Dogg returns almost right away, reminding us this track is more of a two-man handoff up in the heights rather than sporting a contained "featuring" turn as many modern tracks do (and despite the nomenclature attached to this song's specific title).
Sampled drums stay slightly above the plane center right as the two rappers continue to share the story from above, slap drums crackling in the middle for deeper effect. The McDonald keys sample slides further over to the left. When Nate gets to the inevitable, "Now they droppin' and yellin', it's a tad bit late / Nate Dogg and Warren G had to regulate," a sinewy synth-line solo break wisps in and out of the central zone, mostly behind the main rhythmic track. The overall laid-back approach lends more of a matter-of-fact feel here in regard to the violence being described and delineated—the very definition of the early-'90s G-funk style to a T. Or, as the masters themselves put it oh-so-succinctly in the back half of the track, "G-funk, where rhythm is life / And life is rhythm."
The practically unassuming swagger of "Regulate" is an undeniable funked-out winner in Atmos.
Related:
HOW TO GET THE MOST OUT OF SPATIAL AUDIO
For more about the specs, gear, and setup options you'll need to experience the very best of the ever-expanding Apple Music universe of fully immersive Made for Spatial Audio Dolby Atmos mixes, go here.
FURTHER LISTENING
Still want more Made for Spatial Audio options to listen to before an all-new Spatial Audio File returns next Friday? Go to Apple Music: Spatial Audio Relations to get an additional all-channel fill.