The Hunger Games: Catching Fire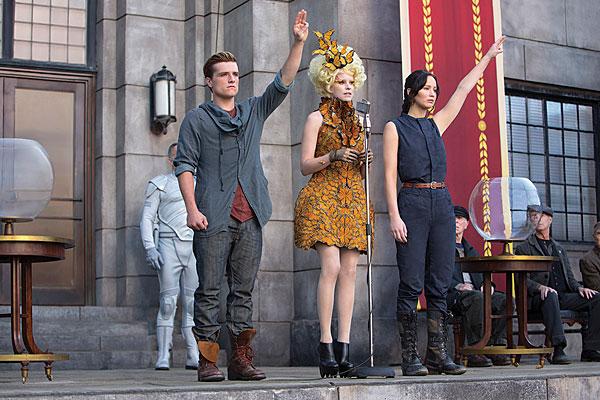 It isn't often that a sequel surpasses the original, but that's definitely the case here with Suzanne Collins' second entry in the best-selling Hunger Games trilogy. I read all of the books a couple of years ago and knew essentially what was going to happen throughout, but the Oscar-winning writing team of Simon Beaufoy (Slumdog Millionaire) and Michael Arndt (Little Miss Sunshine, although he's credited here as Michael deBruyn) takes Collins' novel and puts a lot more meat on the bone. Even though the film runs nearly 2.5 hours, it never feels it, and when it abruptly ends, you want more—always a good thing with a sequel on the way.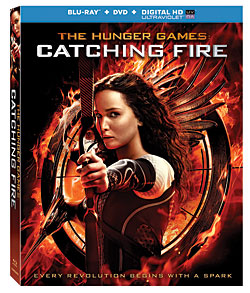 Not only is the story wildly entertaining, the video transfer is full of eye candy. Shadow detail is marvelous, which is a good thing since much of the movie is dark and gloomy with blue or gray shading. Most of the movie is shot in a 2.40:1 aspect ratio, but when the Hunger Games begin, the transfer opens up to 1.78:1 to pull you into the festivities.
The soundtrack never disappoints and is a demo-worthy experience from beginning to end. The 7.1 soundtrack engrossed the room with sound, and the two extra rear channels feature the occasional discrete effect that will have you ducking for cover. Bass fans have a new track to wake the dead with plenty of sub-20-hertz material that will rattle the windows and annoy the neighbors.
The supplement package isn't overflowing with features but makes up for it in quality. They include an audio commentary with the director and producer, deleted scenes, a sneak peek at Divergent—another popular book adaptation—and an in-depth nine-part making-of documentary giving you a soup-to-nuts look at the entire production.
While this caters to the teen audience, it's entertaining enough for parents to enjoy too. Highly recommended.
Blu-Ray
Studio: Lionsgate
Aspect Ratio: 2.40:1, 1.78:1
Audio Format: DTS-HD Master Audio 7.1
Length: 146 mins.
MPAA Rating: PG-13
Director: Francis Lawrence
Starring: Jennifer Lawrence, Josh Hutcherson, Liam Hemsworth
After securing victory in the Hunger Games the previous year by sticking the finger to President Snow by threatening suicide, Katniss and Peta must leave their homes and loved ones behind in order to embark on the Victory Tour through the districts. As they travel around the various locales, Katniss begins to sense a rebellion is afoot and believes she's the unlikely inspiration for the movement. Still, Snow gets the last laugh by announcing a special 75th Hunger Games that will pit previous winners against each other in a winner-take-all showdown in a made-for-TV event that will be a winner in the ratings—take that, Everdeen!