House of Marley's New Earbuds are 'Earth Friendly'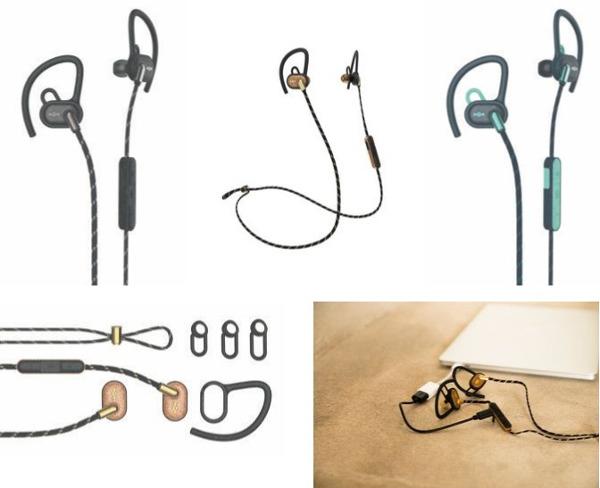 House of Marley, the company co-founded by the son of the late reggae icon Bob Marley, has introduced a new "earth-friendly" set of Bluetooth earbuds designed with vacation travel and outdoor workouts in mind.
Described as a "conscious alternative to the sea of plastics on the market today," the new Uprise earbuds ($80) are made using recycled natural wood fiber, aluminum, and silicone and come with a stash bag made from recycled water bottles. The buds carry an IPX5 rating for resistance to sweat and water and feature a modular design with "minimalist" ear hanger and loop options to ensure the buds stay in your ears whether you're sprinting through the airport or working out poolside.
Highlights include an in-line microphone, three button controls, a tangle-resistant braided cable, and a rated battery life of up to 8 hours per charge. To ensure a proper fit, the earbuds come with three different size loops, three sets of gel ear tips, and an adjustable cord lock.
With its sustainable products, House of Marley hopes to prompt audio makers to consider how their products impact the environment. As part of Project Marley and the #MaterialsMatter initiative, the company has teamed up with One Tree Planted, a non-profit dedicated to reforestation efforts. Through the charitable initiative, a percentage of each product sold goes toward the planting of trees in areas of need. Marley says some 100,000 trees have been planted to date in Indonesia, Canada, and California.
For more information, visit thehouseofmarley.com.