His Girl Friday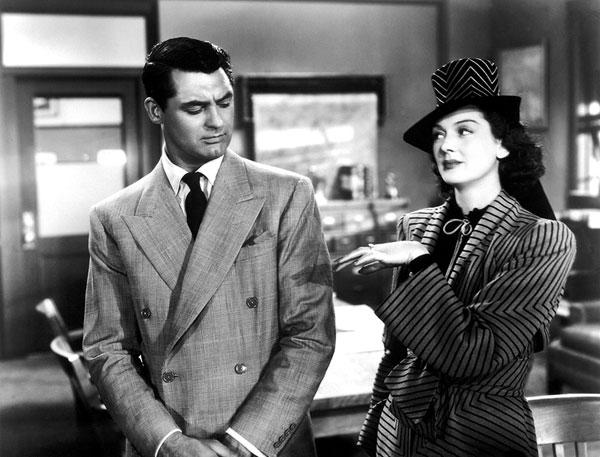 The film was adapted from Ben Hecht's hit play, The Front Page, with one drastic revision by Hawks: turning Hildy, a male colleague in the original, into a woman. The Criterion Collection package comes with a second disc containing a Blu-ray of the long-unseen 1931 film based more strictly on the play, mastered from a 4K scan of a newly discovered, meticulously restored 35mm safety print. It's a remarkable technical achievement, but compared with His Girl Friday, it's a drag: a case study of the progress in cinematic language over a pivotal decade and the contrast between the adventurous Hawks and a conventional craftsman, Lewis Milestone, with roots in the (just-passed) silent era.
The 1080p transfer of His Girl Friday is a high-definition scan of a new 35mm fine-grain master positive struck from the nitrate original camera negative (though where the negative was too damaged, duplicate 35mm elements were scavenged). It looks as fresh as a 77-year-old movie of that provenance can be expected—which is to say, it's not as eye-opening as the Blu-rays of Citizen Kane, Casablanca, or The Maltese Falcon, but it's damn good. The sound, remastered from the original nitrate negative, is crisp and clear—important when the actors are talking up to 240 words per minute.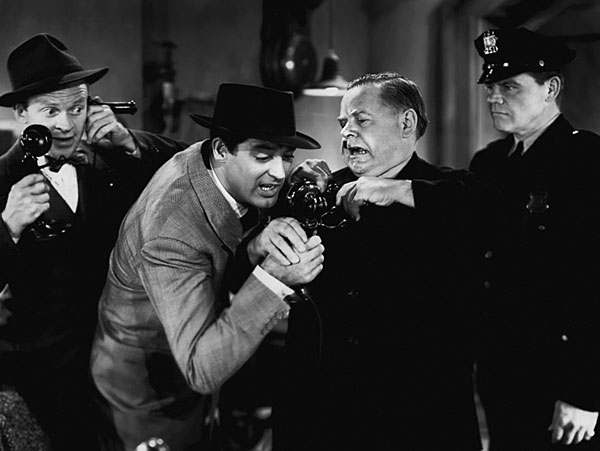 Special features include a moderately interesting critics' chat, a good documentary about Hecht, a radio adaptation of Friday (with Fred McMurray and Claudette Colbert), and a stunning video on the restoration of The Front Page.
Blu-Ray
Studio: Criterion Collection, 1940
Aspect Ratio: 1.33:1
Audio Format: Uncompressed mono
Length: 92 mins.
MPAA Rating: --
Director: Howard Hawks
Starring: Cary Grant, Rosalind Russell, Ralph Bellamy
This is the funniest classic film that doesn't star the Marx Brothers and one of the best—certainly the most frantic—newspaper movies (outgunned only by the very different All the President's Men). It also marks the peak in director Howard Hawks' fling with super-fast pace and overlapping dialogue, which he'd pioneered over the previous two years, with Bringing Up Baby and Only Angels Have Wings, and which influenced many future directors, notably Robert Altman. Cary Grant, as the hardboiled, scoop-driven, deceitful but irresistible Walter Burns, editor of the Morning Post, was on his first role as a movie star specializing in vaguely aristocratic, street-smart characters (he made The Philadelphia Story the same year and Suspicion a year later). Rosalind Russell, as Hildy Johnson, his ex-wife and star reporter who almost marries a nice square until Burns ropes her back in with a big story, is as appealing as any actress of the era, the enduring model of a tough but tender career woman. (I know a few women who became journalists because of this movie.)