High Noon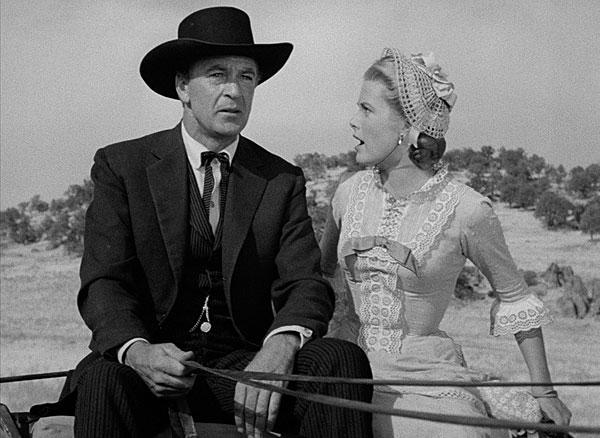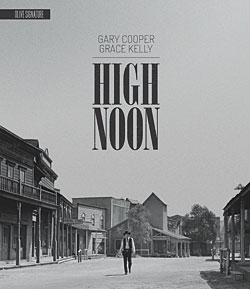 Although released previously on Blu-ray by Olive Films, High Noon is now the debut title in the label's new Signature premium line, mastered from a recent 4K restoration and packing fresh extras. Blacks are inky and natural within the monochromatic, pillar-boxed frame. Some interesting textures in the costumes are well conveyed, along with the leaves and grasses in the rural environment. The 1.37:1 image is marked with a fine layer of film grain but—unfortunately—a surprising amount of video noise, despite a high AVC bitrate routinely over 30 Mbps. Skies, clouds of dust, and fast action are prone to noticeable, unpleasant digital obfuscation, while geometric patterns in wallpaper display a bizarre twitch.
Dmitri Tiomkin's score and Tex Ritter's sparse rendition of the theme song weave through the mono soundtrack, such that we never lose focus on Kane and his predicament. Presented in DTS-HD Master Audio 2.0, the two-speaker delivery helps to more generously fill the home theater, although it's mostly dialogue here, some gunshots near the end, and none of it spectacular. The limited dynamic range of early-'50s record- ing technology is occasionally exposed.
Gone is a legacy making-of program, but a handful of new featurettes illuminate the movie and its impact, starting with a glimpse of the key players behind the camera and an analysis of the remarkable achievement in film editing. We're given a lesson in the Hollywood Blacklist, which cast its long shadow on High Noon from its very beginnings, and a well-researched overview of the production narrated by the late Anton Yelchin.
Blu-Ray
Studio: Olive Films, 1952
Aspect Ratio: 1.37:1
Audio Format: DTS-HD Master Audio 2.0 Mono
Length: 85 mins.
MPAA Rating: Not Rated
Director: Fred Zinnemann
Starring: Gary Cooper, Grace Kelly, Katy Jurado
An undeniable dramatic masterpiece, High Noon has lost none of its considerable power to enthrall an audience with its relentless suspense born of inexorable doom. We know at once that Marshal Will Kane (Gary Cooper) is a damned good man. Yet when news breaks that a murderer he sent to hang is instead returning with his gang for revenge, he is heartlessly shunned by the townsfolk he has risked his life to protect. Rather than flee with his new bride, he is honor-bound to stand and fight, despite impossible odds. A mere 85 minutes long, the movie unfolds in real time, which of course makes the inevitability of the showdown and the sense of hopelessness that much more effective. While the story strikes a profound chord with anyone who has ever stood alone against adversity, it gains immeasurable pathos when understood as a parable for an America tainted by the shame of McCarthyism.