High Dynamic Range for Everyone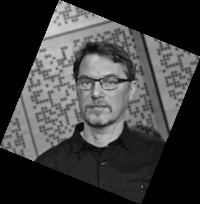 As someone who has spent the past two-plus decades writing about and reviewing TVs, projectors, and associated gear, I have to say that the addition of high dynamic range to video is among the more impressive developments I've encountered. Not since high-definition TV took over the airwaves back in 1999 and then made its way to Blu-ray (and HD DVD) discs a few years later have video enthusiasts been treated to such a massive leap in visual quality. Oh right, there was the launch of Blu-ray 3D back in 2010, a format that required a new player and TV, goggles, and a 50 percent hit in screen brightness, but…oh, never mind.
What are the main benefits of HDR? Viewed on a capable and properly set up display, images have deeper and more detailed shadows along with bright, eye-popping highlights. The effect is really not that far off from 3D, except without the many downsides associated with that format. Depending on the content, colors also take on a richer, more robust appearance. Many people use the term "lifelike" to describe 4K/HDR, and that's not an exaggeration, since the dynamic range delivered by the HDR image ecosystem comes significantly closer to the experience of our eyes directly apprehending the world than what was available with previous video formats.
I mentioned above that reaping the benefits of HDR is dependent on a capable and properly set up display. As you'll discover reading S&V contributing technical editor Kris Deering's feature story HDR (High Dynamic Range) Explained, HDR image quality can be a moving target since HDR content gets mastered at different maximum brightness levels, and the manner in which LCD and OLED Ultra HDTVs from various manufacturers handle that brightness range — using a process called tone mapping — can be all over the (sorry, no way to avoid it) map. And the situation becomes even more problematic with projectors since they have considerably lower light output capability than a typical flat-panel display.
Because HDR does present something of a moving target, the TV and projector reviews Sound & Vision has published in recent years routinely mention how much work was involved in optimizing the display for HDR viewing, and how it was necessary to tweak the settings on a per-disc basis when watching Ultra HD movies and TV. In other words, you shouldn't expect a magic "HDR" preset to routinely provide a perfect image with all programs when you press that button on the remote. I'm confident that over time the current wild west-like situation with HDR will become more standardized. Until then, it's imperative that TVs and projectors provide enough setup flexibility so that calibrators and amateur enthusiasts alike can tweak their displays for best performance.