HDTVs On Sale: Let's Go Shopping!
You're not the only one feeling the pitch in these economically troubled times. TV manufacturers are feeling it too. Their inventories are swelling as people are more worried about paying for gas than buying the latest new HDTV set.
To entice consumers into the stores to buy HD, four major manufactures notified their dealers to drop prices by as much as $400. Samsung, Sharp, Mitsubishi, and Panasonic are the first, but expect other makers to follow suit.
Keep reading to see the new price lists.
This list (from HD Guru) is a guideline, but remember that your local stores can add their own discounts and incentives. If you already purchased one of these discounted models, see if the store will honor the new price - some stores have a 30-day price adjustment policy.

Mitsubishi LCD
Model Old Pricing New Pricing
LT-40148 $2,299 $1,999
LT-46148 $2,799 $2,599
LT-52148 $3,399 $3,199
LT-46149 $3,199 $2,999
LT-52149 $3,799 $3,399
LT-46246 $3,399 $3,199
LT-52246 $4,099 $3,699

Sharp LCD
C-46SE94U $2,999 $2,699 (effective July 7)
LC-52D64U $2,799 $2,699 (effective July 7)
LC-52SE94U $3,799 $3,499 (effective July 7)
LC-37D64U $1,499 $1,299 (effective August 1)
LC-32D44U $1,299 $1,099 (effective July 1)
Panasonic Plasma
TH-42PX80U $1,199 $1,099
TH-50PX80U $1,699 $1,499
TH-46PZ80U $1,999 $1,799
TH-50PZ80U $2,299 $2,099
TH-46PZ85U $2,199 $1,999
TH-50PZ85U $2,499 $2,299
TH-50PZ800U $3,199 $2,999
TH-46PZ850U $3,099 $2,799
TH-50PZ850U $3,499 $3,299
Samsung LCD
Circuit City
LN52A750 $3199.99 $2699.99
LC52A550 $2399.99 $1979.99
LN37A450 $1099.99 $ 999.99
LN32A550 $1099.99 $ 999.99
LN40A550 $1499.99 $1259.99

Best Buy
LN52A650 $3199.99 $2499.99
LN46A650 $2499.99 $2059.99
LN46A530 $1599.99 $1499.99
LN40A550 $1499.99 $1259.99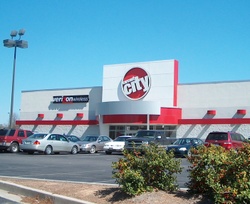 If you've been putting off making the plunge into HD, it might be time to take that leap. -Leslie Shapiro
Via HD Guru
LATEST VIDEO