Harman Introduces New Infinity Reference Series Speakers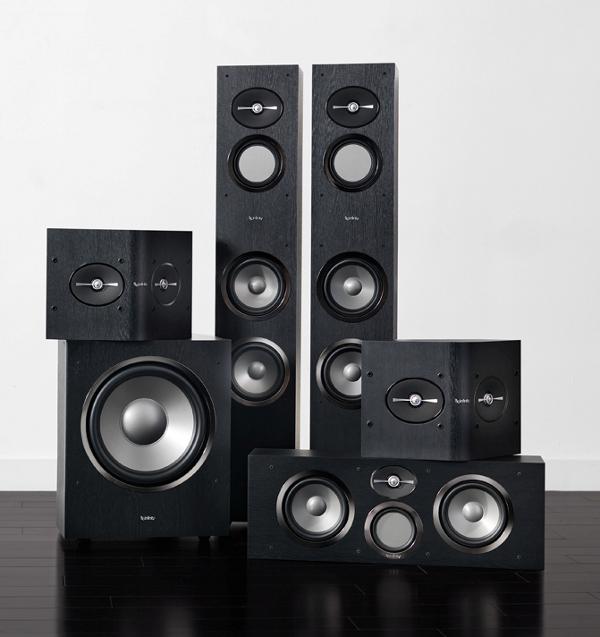 Harman International has introduced a new generation of Infinity's 45-year-old Reference Series speakers. From the compact R152 bookshelf model to the top-of-the-line R263 tower speaker, the revamped line comprises nine mix-and-match models, featuring proprietary Ceramic Metal Matrix Diaphragm (CMMD) drivers, computer-optimized driver positioning and crossover network integration, tuned ports and internal cabinet bracing for "extended deep bass," and a black woodgrain finish. A 1-inch CMMD tweeter mated with Harman's "most advanced waveguide to date" is also standard across the line.
The series includes:
R152 two-way bookshelf with a 5.25-inch woofer ($400/pr)
R162 two-way bookshelf with a 6.25-inch woofer ($500/pr)
R253 three-way tower with two 5.25-inch drivers ($900/pr)
R263 three-way tower with two 6.5" drivers ($1,100/pr)
RC252 two-and-a-half-way center-channel with dual 5.25-inch drivers ($350)
RC263 three-way center-channel with dual 6.5-inch drivers ($500)
RS152 two-way on-wall surround speaker with a 5.25-inch woofer ($500/pr)
SUB R10 powered subwoofer with a 200-watt amplifier and 10-inch driver ($500)
SUB R12 powered subwoofer with a 300-watt amplifier and 12-inch driver ($600)
Unique to the R263, R253, and RC263 three-way models is a flat-piston CMMD midrange driver said to reduce diffraction in the high and mid-frequency bands.
The wall-mountable RS152 surround-channel speaker is described as ideally suited for multichannel music or movie soundtracks due to its patented Hemispherical Soundfield Technology (HST), which uses a combination of driver positioning and waveguide pattern control to deliver "balanced coverage across a 180-degree hemispherical listening area."
Both subwoofers mate a fiber-composite driver to a high-power digital amplifier in a heavily braced 0.75-inch-thick cabinet. Other highlights include a variable crossover plus phase and LF trim controls for fine-tuning bass performance.
All models are designed and engineered in Harman's world-class speaker testing facility in Northridge, CA.
LATEST VIDEO