Focal Launches Lower-Priced Reference Headphones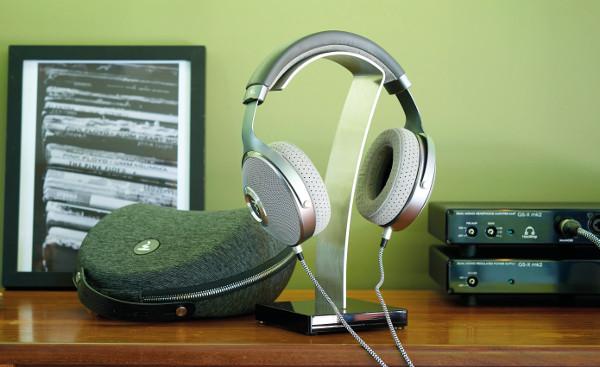 Focal, the French manufacturer of speakers and headphones, today introduced a new lower-prices set of open-back circumaural headphones aimed at audiophiles.
Dubbed Clear, the headphones sell for $1,499 and join three other models in Focal's home line, including the top-of-the-line, Utopia ($3,999) and Elear ($999), both Sound &amp Vision Top Picks.
The new headphones are based on research used to develop the Elear and Utopia models and feature new perforated microfiber ear cushions and a leather headband, an upgraded open-back design, and full-range drivers.
Each 1.6-inch driver is made of aluminum/magnesium and has an "M-shaped" inverted dome — originally designed for the Elear and Utopia models — and a frame-less copper voice coil. The inverted dome makes the headphones sound more like freestanding speakers, while the use of copper gives the voice coil a stronger magnetic field, according to Focal.
The bend of the headband is designed to distribute the weight of the headphones evenly and reduce pressure on the head and ears, while asymmetrical attachment points are used on the aluminum yoke to ensure a tight, comfortable fit against the ears.
The Clear headphones come with carrying case and three 24-gauge oxygen-free copper cables with braided cotton sleeves: 4 foot with a 3.5mm stereo plug, 10 foot with a 6.35mm stereo plug, and 10 foot with an XLR connector. Each cable attaches to the headphones via lockable 3.5mm plugs.
Key specs include an impedance of 55 ohms, 104 dB SPL sensitivity (1mW/1kHz), 0.25% THD (1kHz/100dB SPL), and a rated bandwidth of 5 Hz to 28 kHz.
For more information, visit focal.com.