Flashback to a Galaxy Far, Far Away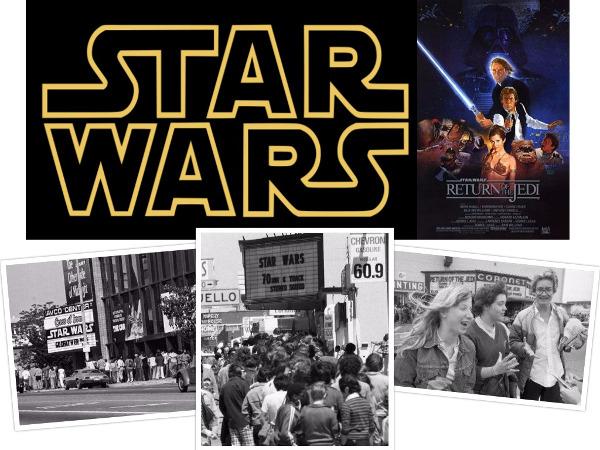 The week of May 23rd is a landmark week in the annals of Star Wars history.
Return of the Jedi
hit theaters on May 25, 1983, six years to the day after the original
Star Wars
(later retitled
Star Wars: Episode IV – A New Hope
) forever altered the course of space-themed Sci-Fi in 1977, not to mention special effects and movie sound.
Star Wars opened in only 32 theaters nationwide but ultimately amassed unheard-of box office receipts totaling three quarters of a billion dollars worldwide, surpassing the 1975 blockbuster Jaws to become the highest grossing film of all time—until being knocked out of the box by E.T. the Extra-Terrestrial in 1982. Tickets were $4 and theaters handed out "May the Force be with You" lapel buttons. The film wowed audiences with spectacular visuals and four-channel Dolby Stereo surround sound, which set the stage for a steady stream of improvements over the years, culminating in the state-of-the-art, object based Dolby Atmos surround sound we enjoy today.
Return of the Jedi wasn't quite as successful, raking in "only" $572 million in box office receipts worldwide. In 2004, special DVD editions of the three original films (The Empire Strikes Back being the second movie) featured Dolby Digital EX surround sound, which added a matrix-encoded center back-surround channel to create a 6.1-channel experience. EX was co-developed by Dolby and Lucasfilm THX for the 1999 release of Star Wars: Episode 1 – The Phantom Menace.
Worth checking out:
25 Interesting Facts About…Return of the Jedi.
58 Facts you Probably Didn't Know About the Star Wars Movies.
Do you remember opening day for either of these epic movies? Share your story in Comments!