Flashback 2006: Toshiba Launches HD DVD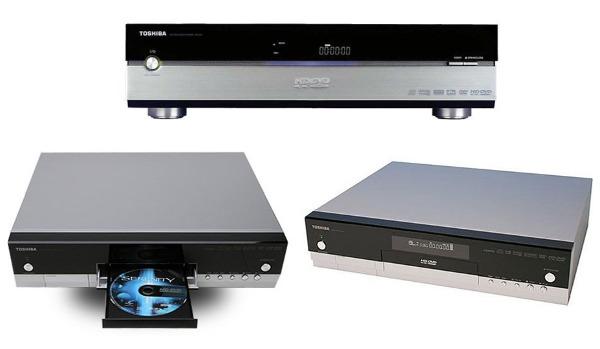 Thirteen years ago today, Toshiba introduced the first HD DVD players in U.S. stores with high hopes that the new format would be the high-definition successor to the wildly popular DVD and conquer the rival Blu-ray format championed by a coalition of nine companies, including Sony, Panasonic, Pioneer, and Samsung.
It didn't turn out that way.
The HD DVD format was short-lived even though Toshiba made a big splash with the launch of not one but two players — the $500 HD-A1 and step-up $800 HD-XA1 (read our original review here) — and beat the rival Blu-ray camp to market by a couple of months. Samsung's $1,000 BD-P1000 launched in June followed by players from Panasonic, Sony, Pioneer, and others.
Twenty-two months later, Toshiba pulled the plug on the format, ceding the title of DVD successor to the Blu-ray camp, which had much broader support on the both the hardware and software fronts. Toshiba released its first Blu-ray player in late 2009.
For an inside take on the then budding HD DVD vs. Blu-ray format war, see our 2006 report.
WHERE TECHNOLOGY BECOMES ENTERTAINMENT