Flashback 1985: Blockbuster Is Born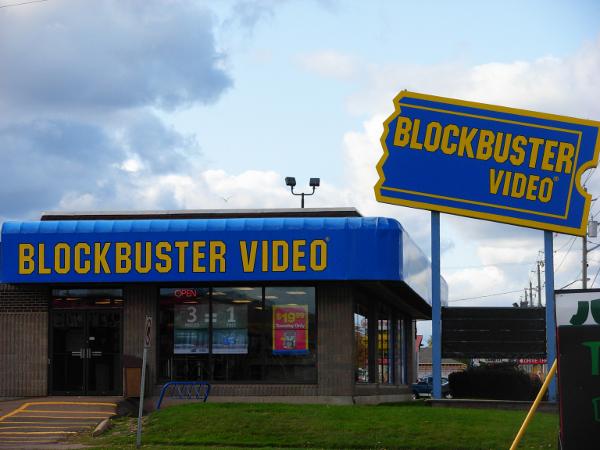 Thirty-one years ago this week, 29-year-old entrepreneur David Cook opened the first Blockbuster video store in Dallas, Texas. An investment group later bought the company and parlayed it in to a national powerhouse that became synonymous with movie rentals—from VHS to DVD to Blu-ray.
At its peak, in 2004, Blockbuster had more than 9,000 stores and some 60,000 employees. The stores were everywhere.
But by the time Blu-ray launched in 2006, the chain was in a death spiral, unable to compete with Netflix and Redbox. In 2010, Blockbuster filed for bankruptcy and less than a year later, Dish picked up the remaining 1,700 stores for $228 million with plans to continue operating some of the locations. At the end of 2013, the company pulled the plug on its DVD by Mail service and in January 2014 closed the remaining 300 U.S. company-owned stores.
You're probably thinking Blockbuster is dead but 51 franchise stores are still operating in 11 states, according to blockbuster.com.
Do you have a Blockbuster store in your town? Tell us about it!
WHERE TECHNOLOGY BECOMES ENTERTAINMENT