Flashback 1981: Introducing Music Television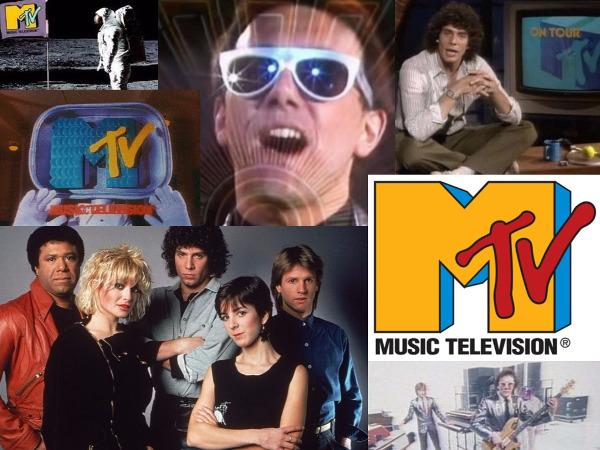 When Music Television, better known as MTV, launched 35 years ago this month—12:01am on August 1, 1981 to be precise—the idea of a 24-hour video music channel was foreign (as it is again today) yet fascinating as we got to see beloved pop heroes "playing" music against often outlandish video sets.
The first music video played on the network was the ironically titled 'Video Killed the Radio Star" by The Buggles, a band virtually unknown in the U.S. that would go on to become one of the biggest one-hit wonders of all time thanks to its heavy rotation in the early days of MTV.
Other artists featured in videos during MTV's launch hour included Pat Benatar, Rod Stewart, The Who, Cliff Richard, The Pretenders, Todd Rundgren, Styx, Split Enz, and .38 Special.
History.com recaps MTV's early days:
In MTV's early days, its programming consisted of basic music videos that were introduced by VJs (video jockeys) and provided for free by record companies. As the record industry recognized MTV's value as a promotional vehicle, money was invested in making creative, cutting-edge videos. Some directors, including Spike Jonze (Being John Malkovich, Three Kings) and Michel Gondry (Eternal Sunshine of the Spotless Mind), worked on music videos before segueing into feature films. In the 1980s, MTV was instrumental in promoting the careers of performers such as Madonna, Michael Jackson, Prince and Duran, whose videos played in heavy rotation.

By the late 1980s, MTV started airing non-video programming, geared toward teenagers and young adults. Its popular reality series The Real World launched in 1992 and was followed by such highly rated shows as The Osbournes, Newlyweds: Nick and Jessica, Laguna Beach, My Super Sweet 16 and The Hills. MTV also debuted animated series including Beavis and Butthead and Celebrity Deathmatch, as well as documentaries, news, game shows and public service campaigns on topics ranging from voting rights to safe sex. MTV developed a reputation for pushing cultural boundaries and taste; the airing of Madonna's 1989 "Like a Prayer" video is just one famous example. In 1984, the channel launched the MTV Music Video Awards, which were followed in 1992 by the MTV Movie Awards. Today, MTV's music-video programming is largely confined to one show, Total Request Live.
Are you old enough to remember when MTV launched? What was your favorite video?