First Cow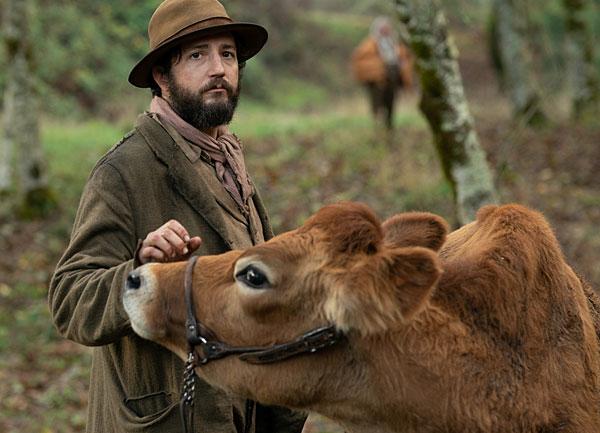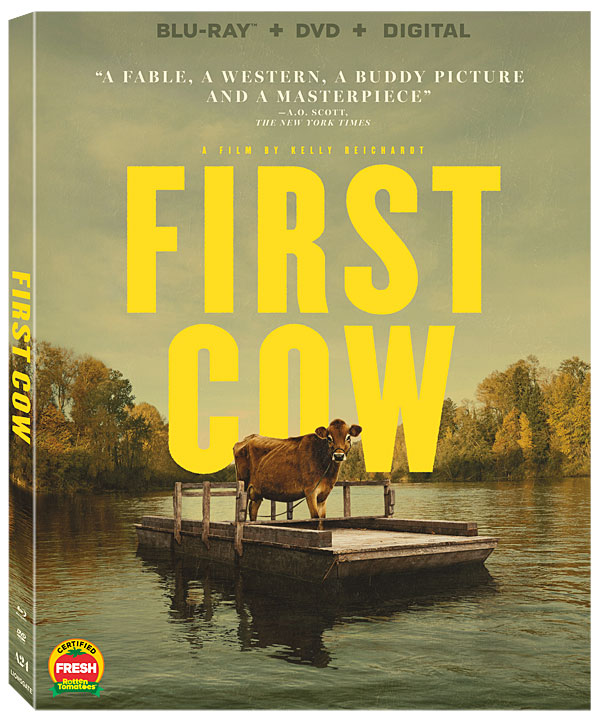 Shot digitally at 2.8k using an Arri Alexa Mini and mastered at 2K, First Cow is presented in a 1.33:1 aspect ratio that well serves the story's intimate scale. The combination of cinematographer Christopher Blauvelt's use of retro camera lenses with added post-production effects lends a warm, film-like quality to the digitally captured images. Compositions brim with detailed organic textures: rain-soaked leaves, rough wood slats of makeshift dwellings, the ever-present mud. And while the subdued color palette and gray sky accurately reflect the story's time and place, certain shots, such as the arrival at the fort of the titular cow, have a vibrant light-filled quality that reinforces the significance of the event being portrayed.
Similar to the visuals, the film's 5.1 DTS-HD Master Audio soundtrack is decidedly low-key, emphasizing subtle natural effects to create realistic atmospheres. Even so, it makes impressive use of surround channels. Scenes in the forest are enlivened by the rustling of wind through trees, and the sounds of birds and flowing water is near constant. Incidental music by William Tyler, mostly performed on acoustic guitar and dulcimer, lends an aching loneliness to the proceedings that's a perfect fit.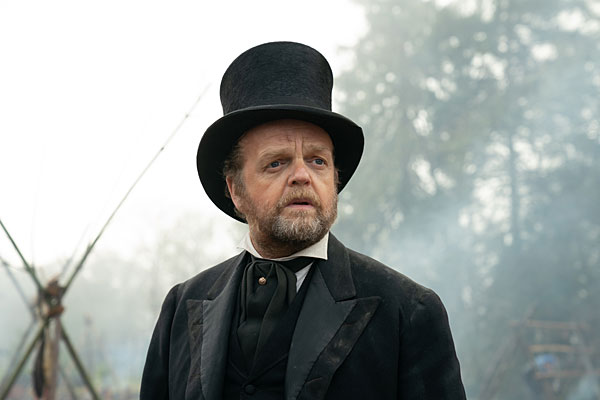 Extras on Lionsgate's Blu-ray release of First Cow are limited to a single featurette, "A Place in This World." But unlike most featurettes added to extras sections of discs, this one is packed with honest and truly interesting interviews with the director, cinematographer, and actors, who are all eager to convey as much detail as possible about their individual working process. The set also includes the movie on regular DVD plus a digital copy.
Blu-ray
Studio: Lionsgate, 2019
Aspect Ratio: 1.33:1
Audio Format: DTS-HD Master Audio 5.1
Length: 121 Mins.
Director: Kelly Reichardt
Starring: John Magaro, Orion Lee, Rene Auberjonois, Toby Jones, Ewen Bremner, Gary Farmer
"It's the getting started that's the puzzle—no way for a poor man to start. You need capital. Or you need some kind of miracle. Or a crime." These words, uttered by King-Lu, a Chinese immigrant seeking fortune in the mid-19th century Oregon Territory, set forth a series of events leading to a business selling baked goods to the hardscrabble inhabitants of Fort Tillicum. King-Lu's partner in the venture—which originates from a crime, as opposed to capital or a miracle—is Otis Figowitz, a mild-mannered cook also trying to carve out a future among the fort's traders and trappers. Kelly Reichardt, director of Meek's Cutoff, a different tale of the Old West, here again displays a singular talent for mining the human aspects of American history, focusing on the friendship between the two men as they navigate the stark economic realities of frontier life.