Fascinating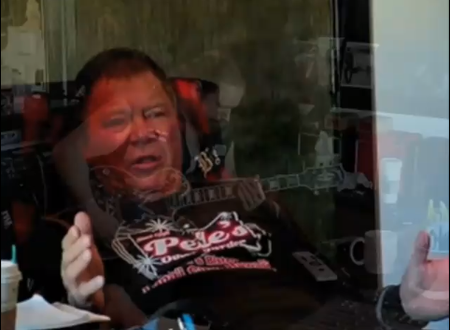 It's no secret that there's a connection between progressive rock and Star Trek fandom - but who woulda thunk it ran so deep?
We've known about the Zakk Wylde collaboration for while, but the announcement of the tracklist and cast of collaborators for William Shatner's forthcoming album Searching for Major Tom moves it right to the top of our list of most anticipated releases of the year. Anybody who's heard Has Been knows that the Captain doesn't mind delegating authority to his crew. Manuel Gottsching? Steve Hillage? Bootsy Collins? Wayne Kramer covering Hawkwind? Steve Howe covering Duran Duran?
I expect a voyage to strange new worlds indeed.
- Michael Berk
WHERE TECHNOLOGY BECOMES ENTERTAINMENT