Extreme HD Display From Gateway
Is it a really big computer monitor, or a smallish HDTV? Gateway blurred these lines in demonstrating its XHD3000 30" Extreme HD display at CEDIA 2007. Although it only comes in at $1,699, this enormous display features Silicon Optix' top end REALTA processing solution, and features a powerful blend of elegant interface and pure HD power.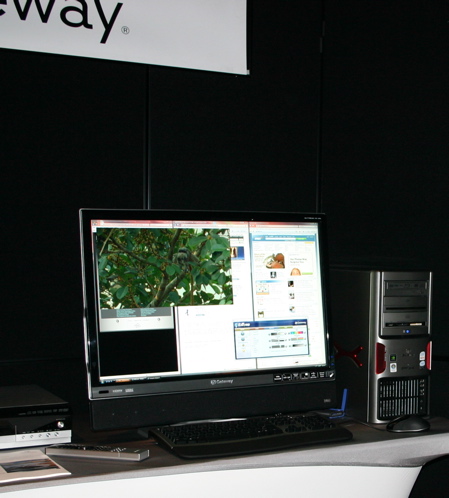 It can handle up to six inputs, including several HD sources, and not only display but manipulate several full motion HD windows at once. Especially fascinating was a feature that made an existing HD window translucent, and allowed full point and click interaction with the application windows behind and beneath. The resolution of the display is a staggering 2500x1600.
In addition the user interface boasts a very smart blend of hard and soft keys, and a very intuitive and slick user interface. Available in October.
LATEST VIDEO
WHERE TECHNOLOGY BECOMES ENTERTAINMENT