Epson Home Cinema 3700 LCD Projector Review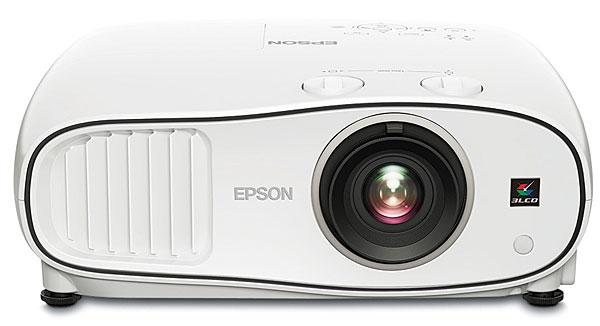 PRICE
$1,500
AT A GLANCE
Plus
Very good picture quality for the price
Flexible installation options
Fully backlit remote
Minus
Inaccurate out-of-box color
Some motor noise from Auto Iris
High fan noise in certain picture modes
THE VERDICT
Epson's mid-range projector delivers very bright images, but it also offers enough refinement to make it a worthy upgrade over cheaper budget-priced models.
Let's face facts: Budget home theater projectors can be a mixed bag. Last year, I tested a trio of such models from Optoma (December 2016 issue), InFocus (soundandvision.com), and ViewSonic (September 2016 issue). More recently, I checked out BenQ's HT1070 (May), another projector that proved to be a high-value find. But while I liked the idea of getting a big, bright 1080p-resoluton picture for under $1,000, the less-than-impressive picture contrast and sparse installation features put a cap on my enthusiasm. When I look back at the bunch, it seems clear that "better" means "more expensive" when it comes to projectors.
How expensive? Let's say $1,500, which is Epson's asking price for the new Home Cinema 3700 LCD projector (though it can be found online for around $1,350). A midrange model in the company's Home Cinema line, the 3700 is spec'd at 3,000 lumens for both white and color brightness, and it also does 3D (which requires Epson's RF glasses, sold separately at $99 each). Lamp life is rated at 5,000 hours in Eco mode, with spare lamps priced at $299.
Two things that boost the 3700's appeal over less expensive models are its 1.6x zoom ratio and its vertical/horizontal lens shift controls. Most under-$1,000 budget projectors offer only a minimal zoom range and provide no lens shift adjustment. That might seem like an acceptable tradeoff for a lower price, but it can make installation challenging, with placement ultimately being determined by the projector's technical limitations. With the 3700, on the other hand, the more powerful zoom allows for pairing with a wider range of screen sizes, while the ±60-degree vertical and ±24-percent horizontal lens shift adjustment provides greater flexibility when mounting the projector.
The Epson offers an array of settings to enhance detail and reduce noise in images, with some of them proving surprisingly beneficial during setup. It also has an Auto Iris feature that, when enabled, adjusts the projector's light output on a scene-by-scene basis to boost picture contrast. That's another desirable feature rarely found in the least expensive projectors.
Housed in an all-white, ovoid case, the 3700 has an attractive look and is compact without being toy-like. A set of control buttons is provided on the top surface. Also located on top is a pair of dials to adjust lens shift. Connections on the back include two HDMI inputs (one MHL-compatible for plugging in a Roku or Amazon Fire streaming stick) and a dual-purpose component/composite video input. You also get a VGA computer input and a USB port that can be used for running JPEG slideshows from a USB stick or for connecting Epson's optional Wi-Fi dongle.
Yet another attraction boosting the value of this projector over that of other budget models is a fullfeatured, fully backlit remote control. Similar to the ones provided with Epson's higher-end models—the Pro Cinema 6040UB I reviewed in October 2016, for instance—it has buttons to directly select inputs and memory settings and to call up the projector's Image Enhancement adjustments. There's even a button that takes you straight to the menu for the color management system. That last example might be overkill, but it does demonstrate the superiority of the 3700's handset over the near-useless ones that are typically bundled with budget projectors.
Setup
I placed the Home Cinema 3700 on a high shelf on the back wall of my home theater, with the lens 12 feet away from a 90-inch-diagonal, 1.1-gain Stewart Filmscreen Cima Neve screen. I used the manual zoom and focus controls to dial in the picture and then made fine tweaks to geometry with both the lens shift dials and the adjustable feet on the projector's bottom.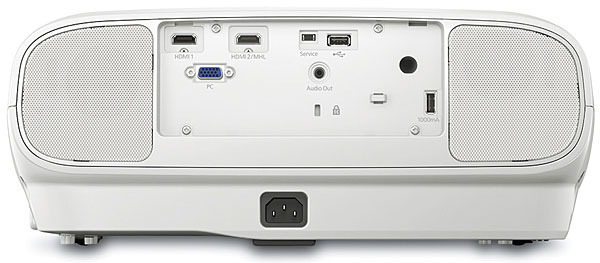 Picture presets include Cinema, Bright Cinema, Natural, and Dynamic, and there are 3D Cinema and 3D Dynamic modes that become accessible when the projector is synced with Epson's 3D glasses. Along with the presets, 10 Memory settings are available to create snapshots of whatever mix of picture adjustments you've got going. These can then be renamed with a generic label (HDTV) or a custom one (My Awesome Memory).
During initial setup and measurement of the 3700, one fact was immediately clear: This thing is bright! I measured 125 foot-lamberts from a 100-IRE window pattern in Dynamic mode, a 25 percent brightness increase over the same measurement I made when testing the 6040UB. Even the projector's Cinema mode churned out 38 ft-L at its default settings.