Epson Home Cinema 3010 3D Projector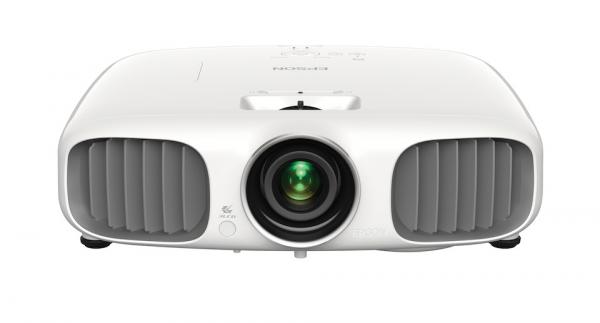 Well, it looks like another major manufacturer has followed Optoma's lead in bringing the cost of 3D projection down to a reasonable figure. Today at the CEDIA Expo in Indianapolis Epson announced (along with a bunch of other projectors in the PowerLite series) the Home Cinema 3010, a 3LCD, 1080p, active-shutter 3D projector that'll retail for $1,599 when it hits retail shelves sometime next month.
Controls are basic (the 3010 omits most of Epson's calibration and color adjustment tools), but the projector's specs are solid: 2,200 lumens of light output, but claimed contrast ration is "up to 40,000:1," which should translate into good black levels if actual performance is anywhere near that.
The 3010 is packaged as a complete entry-level solution. It's also got a built-in pair of speakers powered by a 10 watt-per-side stereo amp. Two pairs of active-shutter glasses are included as well. A wireless model, the 3010e, will also be available for $200 more; the 3010e package adds a WirelessHD transmitter capable of dishing out uncompressed HD video to the unit, but doesn't include the two pairs of specs.
WHERE TECHNOLOGY BECOMES ENTERTAINMENT