Emotiva Unveils Affordably Priced Mini Tower Speaker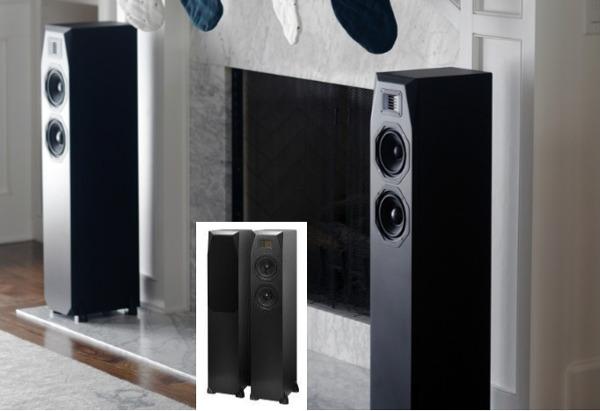 Emotiva Audio today introduced a compact two-way tower speaker to round out its Airmotiv speaker series.
The third and least expensive tower in the series, the Airmotiv T-Zero ($499/pair) combines a 1.2 x 1-inch folded-ribbon tweeter with two 5.25-inch woven-fiber woofers in a high-density fiberboard cabinet 7 inches wide, 10.5 inches deep, just over 3-feet tall (37.75 inches).
Designed for front left- and right-channel duty in a stereo or surround-sound system and rear-channel duty in a 5.1 setup, the T-Zero is intended for use in mid- to smaller-size rooms and rated to handle up to 100 watts of continuous power and play down to 48 Hz (–3 dB). Rated sensitivity is 87 dB (1-watt @ 1 meter).
Like its siblings, the Airmotiv T1 and T2, the T-Zero features an angled bezel finished in satin-black lacquer, a magnetically affixed cloth grille, side panels covered with textured black vinyl, five-way gold-plated binding posts, and integral outrigger feet to keep the speaker stable.
"A limited space environment doesn't mean sound should be limited, too," said Emotiva CEO Dan Laufman. "Like its predecessors in the Airmotiv line, the T-Zero packs a powerful sonic punch but takes up significantly less space."
For more information, visit emotiva.com.