Emotiva Introduces Configurable Surround Speaker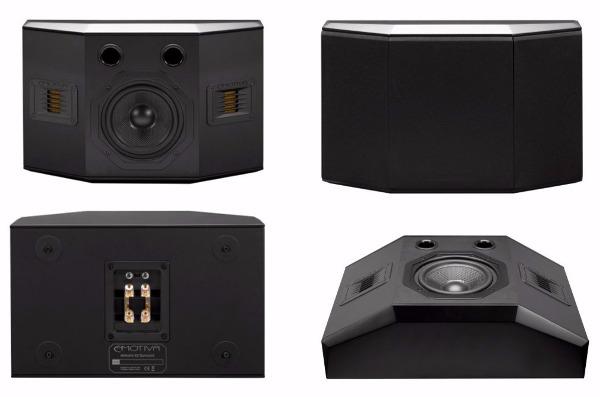 Emotiva Audio has introduced a wall-mountable surround speaker that can be configured as a direct radiating bipole speaker or as a forward- or rear-oriented dipole speaker to accommodate a variety of surround-sound installations.
The latest addition to its Airmotiv speaker series, the E2 ($459/pair) is a two-way, ported design with a 5.25-inch woven-fiber woofer and two folded-ribbon tweeters mounted in a faceted baffle with an easy-to-remove cloth grille cover that attaches magnetically. The speaker has a satin black lacquer finish.
Emotiva says it chose a bass-reflex design with front-mounted, aerodynamically flared ports so users can mount the speaker against the wall.
"Most modern surround-sound standards recommend using direct radiating surround speakers for the most precise localization of objects and most accurate sound stage, but in some cases, such as in small rooms, or when the surrounds are located very close to listeners, bipole speakers can make a better presentation," said Dan Laufman, Emotiva's president and CEO. "The E2 offers both options, including the choice of forward or rearward oriented dipole, or inverted bipole — where both tweeters are out of phase with the mid-woofer, ensuring that the listener will find the perfect setting in any surround system.
"The E2 was developed for universal appeal, not only to home theater enthusiasts, but custom installation professionals who need maximum flexibility and reliability when designing a system of any size or budget," Laufman added.
The Airmotiv E2 ships with a heavy duty steel bracket for wall mounting.
For more information, visit emotiva.com.