Denmark's Dali Callisto Speaker Systems Hit the U.S.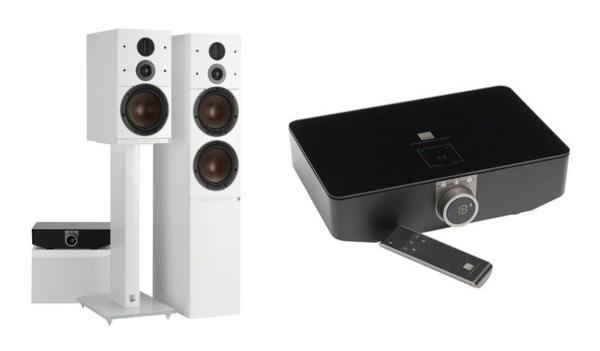 Lenbrook, parent company of the iconic NAD and PSB brands, has announced the arrival of Denmark's DALI Callisto high performance wireless speaker systems in the U.S.
Two powered systems, both distributed by Lenbrook America, were announced: the Model 2C bookshelf speaker system and Model 6C tower speaker system, each of which connect to the included DALI Sound Hub via Qualcomm's aptX HD wireless protocol. The app-controlled Hub sends 24-bit/96-KHz audio to the Callisto speakers and switches automatically to the connected source.
Highlights of the Callisto speakers include a hybrid module that combines a dome tweeter with a ribbon tweeter and wood-fiber woofers that use a patented soft magnetic compound (SMC) in the pole piece to "reduce distortion from mechanical loss." Power output of the Class D amplifier built into the Sound Hub is not specified but DALI said it's capable of delivering 250 watts for up to 5 seconds and is based on a patented self-oscillating, global feedback design.
System volume can be controlled via a Bluetooth remote, touch-sensitive controls on the top of the speaker cabinet, or a volume knob on the Sound Hub.
System prices are $4,300 for the C2 and $5,300 for the C6. An optional BluOS upgrade module ($450) facilitates hi-res multiroom streaming over Wi-Fi at bitrates up to 24 bits/192 kHz.
"As a convenient option, users can playback and stream all their hi-res music files easily and conveniently via BluOS from their smart device or music server," explained Jeff Earl, product manager for Lenbrook America.
"The U.S. market, like others globally, is experiencing a shift in consumer behavior and we believe that matching high fidelity powered speakers like DALI's with a versatile and modern multiroom operating system like BluOS will be a true game changer," said Lars Worre, CEO of DALI Loudspeakers.
For information on Lenbrook's BluOs system, visit bluos.net.