David Crosby: Remember My Name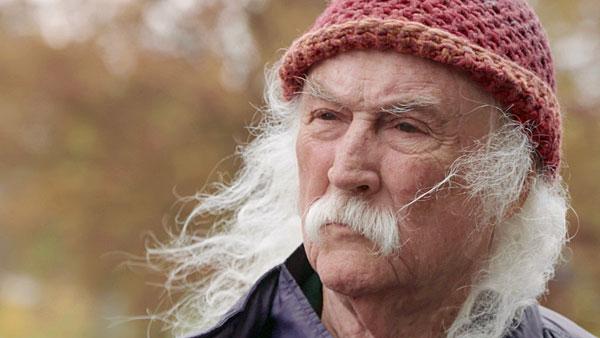 David Crosby: Remember My Name
is a self-actualized love letter to one of rock's most significant rollercoaster-ride careers. Croz's admitted goal for the film's wished-for postscript is some level of interactive redemption with his chief collaborators of years past—i.e., Stephen Stills, Graham Nash, and Neil Young—all of whom he doesn't speak with to this day. (Why? As he readily admits, the combination of anger and adrenaline always turn him into "instant asshole.")
Crowe conducts the majority of the astute on-camera interviews with Croz that appear throughout the film, itself a combo travelogue/ documentary interspersed with little-seen historical footage and excerpts of live performances and studio recordings. Director A.J. Eaton's lens follows Croz (often shepherded in an imposing black Cadillac Escalade) to some of the more significant settings in his artistic life—the house in Lauren Canyon where Crosby, Stills & Nash first sang together, various performance spaces on Sunset Strip— leading to numerous honest, blunt, and astute observations.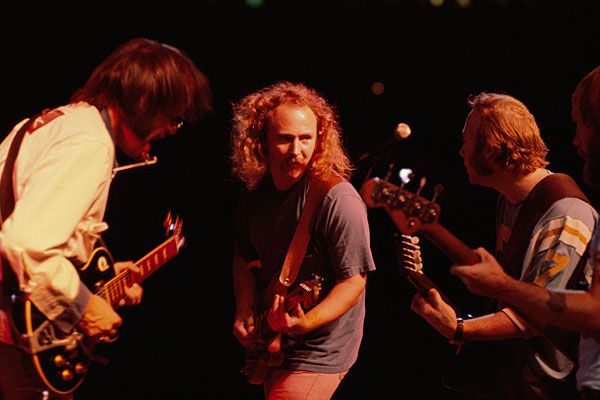 Visual quality varies, somewhat dependent on the condition of the unearthed vintage footage. That said, the color palette for the present-day shots is quite superb, such as the varying shades of blue in the button-down shirts Croz prefers to wear or the startling presence of vibrant, painterly perfect fall foliage when he revisits the Kent State campus, the site of the May 1970 massacre that inspired CSNY's most deeply affecting protest song, "Ohio." When Croz stands in the exact spot where the shootings occurred almost a half-century later, holding up the infamous black-and-white photo of a female student in mid-anguish overtop a dead student's body, the then/now juxtaposition is nothing short of soul-jarring.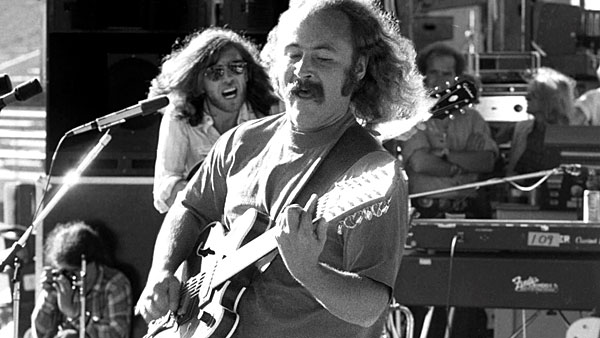 Dialogue is center-channeled exactly as it should be, with subtle score accompaniment respectfully placed around it. Snippets of classic Croz-driven songs like "Almost Cut My Hair," "Long Time Gone," and "Compass" are absolutely mesmerizing in DTS-HD Master Audio 5.1—a combination of dreamy lushness with three- and sometimes four-part harmonies that are quite chill-inducing.
Disc extras include a poignant Crosby-Crowe Q&A from the Asbury Park Film Festival, deleted and extended scenes, and extended interviews.
BLU-RAY
STUDIO: Sony Pictures Classics, 2019
ASPECT RATIO: 1.78:1
AUDIO FORMAT: DTS-HD Master Audio 5.1
LENGTH: 93 mins.
DIRECTOR: A.J. Eaton
STARRING: David Crosby, Jan Crosby, Roger McGuinn, Henry Diltz, Graham Nash
Subtitle it The Ballad of Never-Easy Rider. Produced by Cameron Crowe,