Crestron Home Automation Now Supports 3rd Party AV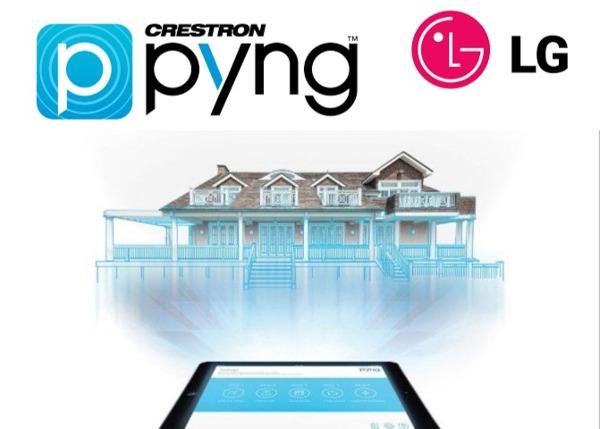 Crestron has announced that its
Pyng home automation platform
will support IP control of third party AV devices, including LG's 2017 and 2018 OLED, SUPER UHD, and UHD TV's.
The LG televisions will be the first video displays to be included under Creston's expanded program. Support for Pyng video, which involves embedding Creston control software into the TVs, is scheduled for release in the summer.
The integration will enable Creston touchscreen controllers, keypads, remote controls, and apps to control all functions of the LG TVs via the Cloud.
"LG and Crestron have partnered to provide IP control of their displays for several years with great success in the enterprise market, and when we were looking to extend that into the residential market, the decision to launch with LG was immediate," explained Creston's Bob Bavolacco.
"We are very pleased to work with Crestron to broaden our relationship to include IP control of our consumer LG TVs," said LG product marketing manager David Park, Sr. "With the rapid growth of AI [artificial intelligence], the TV has become an increasingly more important player in whole-home solutions."
WHERE TECHNOLOGY BECOMES ENTERTAINMENT