Cowboys get into Guinness for biggest HDTV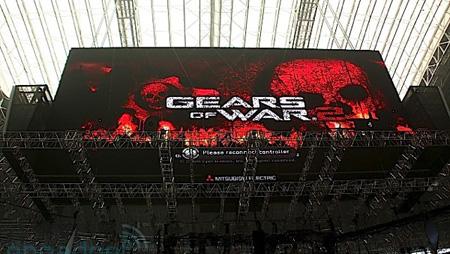 The Dallas Cowboys have gotten into the record books, and not for anything actually football-related. The "Godzillatron" at the new Cowboys' stadium is officially the world's largest high-definition display, according to the Guinness Book of World Records.
The screen will be recognized tonight at a pre-game ceremony in the stadium, when Mitsubishi's massive Diamond Vision display will receive a certificate describing its record. The display is actually four screens: a pair of 72-by-160-foot main screens, and a pair of 29-by-51-foot end-zone screens. It offers a total viewing area of over 11,000 feet, and weighs over 600 tons.
— Will Greenwald
[Source and Photo: Engadget HD]
LATEST VIDEO
WHERE TECHNOLOGY BECOMES ENTERTAINMENT