Countdown to Kickoff: Samsung Knocks 25-30% Off its Biggest Big-Screen TVs
Bob Ankosko
|
Jan 22, 2019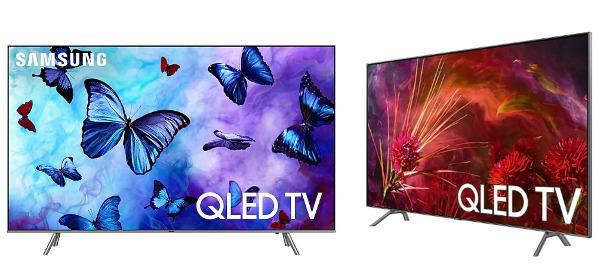 Thinking about upgrading your TV in advance of the big game? No worries, you still have a solid 11 days before the New England Patriots and Los Angeles Rams go head to head in Atlanta at Super Bowl LIII. And there are a number of sweet deals to choose from.
Adding to the excellent deals from LG and Vizio, Samsung is doing its part offering discounts of up to 36% off on some of its biggest big-screen QLED 4K TVs.
The enormous 82-inch Q6FN and Q8FN models have been marked down from $4,500 to $3,000 and from $5,500 to $4,300 for a savings of 33%. Click here and here for more information. An even better 35% savings is available on the 82-inch NU8000, which has been marked down to $2,600 from $4,000. Click here for details.
Samsung is also offering 25% to 35% discounts on several 75-inch models, including the Q7FN, which has been reduced to $2,800 (down from $4,000), Q8FN ($3,300, down from $4,800), and Q9FN ($4,500 down from $6,000).
The lowest priced 75-inch screen deal belongs to the NU8000 series model, which is now available for $1,900 — 36% off the original price of $3,000. Click here for details.
To see all of Samsung's "Big Game TV Deals" — 18 in all — visit Samsung.com.
WHERE TECHNOLOGY BECOMES ENTERTAINMENT