Cleer Enduro 100: Wireless Headphones that Play On and On and On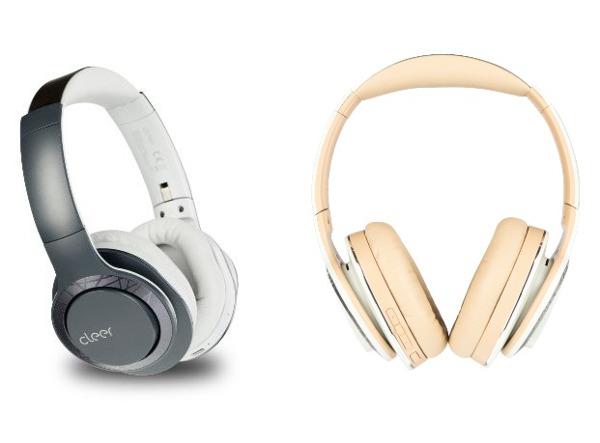 PRICE
$180
AT A GLANCE
Plus
Smooth, detailed sound
Solid construction
Light weight
Comfortable
Minus
Sound can be somewhat muted

THE VERDICT
Charging becomes a secondary concern with Cleer's Enduro 100 wireless headphones thanks to an insanely long battery life.
I've been listening on and off for six days and the tiny battery in Cleer's Enduro 100 wireless headphones is still going strong. Impressive. No question, headphones that need frequent recharging are…well, annoying and intrude on the freedom that comes with wireless listening.
The headphones weigh just under 10 ounces and are beautifully constructed, with cushy earpads and a padded metal headband to ensure comfort during extended listening. A simple set of buttons for controlling power, volume, music (pause and track up/down) and phone calls are conveniently located along the edge of the left earcup.
Nothing tricky or clumsy here. A multifunction button that sits between and protrudes above the volume up and down buttons is easy to find: Tap it once to answer or end a call or play and pause music. Tap it twice to skip to the next track and three times to go back.
In addition to ACC and standard Bluetooth, the Enduro 100 headphones support Bluetooth 5.0 with aptX HD coding, which enables high resolution streaming (if your phone, portable player, or streaming device supports it). Google's Fast Pair 2.0 protocol is also on tap to facilitate automatic connection with Android devices.
Now, about that super battery: Cleer says it's good for 100 hours when fully charged, which takes about 3 hours. And if you don't have time to wait around, a 10-minute charge gets you 13 hours. As for the 100 hour claim, I believe it. Though I haven't yet hit 100 hours, I'm getting pretty darn close (when I wasn't actively listening, I'd leave the headphones on and connected with Pandora for long periods).
How's that possible?
Cleer credits the achievement to a low-power Qualcomm chip, carefully managing Bluetooth 5.0's already low power consumption, and strategically applying DSP to optimize the efficiency of the Enduro's amplifier/speaker combo. Whatever they're doing works.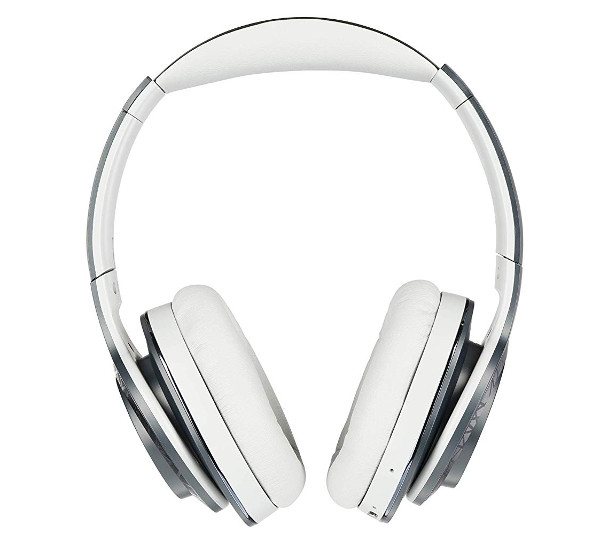 A battery that lasts a week or more is a surely a virtue worth rejoicing about — but only if accompanied by absolute comfort and good sound quality. Fail on either count and battery longevity doesn't mean a whole lot.
The Enduro 100s scored well in both areas.
I've worn them on and off — and more off than on — for six, going-on-seven days with several sessions lasting more than 3 hours straight. They are very comfortable, which is not to say you won't want to take a break after donning 'em for a few hours — you probably will. My only (minor) complaint is that the headband could use a little extra padding.
Except for a few extended hi-res sessions, most of my listening was done wirelessly — streaming from an iPad or Samsung Galaxy S7 phone — to not only give those Enduro batteries a full-on workout but to use the headphones the way most people will use them.
Although Samsung doesn't support aptX HD, streaming Amazon Music and Pandora via plain old aptX-enabled Bluetooth sounded surprisingly good. The Enduro 100 headphones did a nice job conveying detail and preserving the space around instruments in multi-layered mixes — from Steely Dan's impeccably recorded "Deacon Blues" (Aja) with its lush harmonies, multiple guitar parts, and horn section to Puddle of Mudd's wall of guitars on "Uh Oh" from the just-released Welcome to Galvania.
The intricate production of the Hall & Oates classic "She's Gone" (Abandoned Luncheonette) remained intact with clear delineation between the soulful vocals, tasty guitar fills, keyboard, and sax to name just a few of the instruments at play. The Enduro 100s were especially good at capturing the intimacy of Hall & Oates singing "in octave" on the verses.
To test the finesse of the Enduro 100 headphones, I played a variety of 24/96 hi-res recordings over multiple listening sessions through a wired connection to the Cambridge Audio DacMagic XS USB digital-to-analog converter (DAC) tethered to my PC. Whether I was listening to jazz, rock, big band, or acoustic music, the sound was detailed, smooth, and reasonably well balanced with robust bass that could be a tad overpowering on some tracks. I did note "peakiness" at certain (high) frequencies. This was most noticeable on the backing piano and sax solo during Holly Cole's sultry performance of "Larger Than Life" from her 2007 self-titled album and when the vibraphone was featured on a live recording of a jazz quartet performing in an intimate club setting (Acoustic Sounds Audiophile Hi-Res System Test).
To notch things up and to pay tribute to the remarkable longevity of The Beatles, I downloaded the 50th anniversary 24/96 remix of Abbey Road, arguably the finest album ever made. I sprung for the Super Deluxe Edition, which includes fascinating outtakes and work-in-progress versions of every song.
When I hit play, the iconic bass line on the opening track "Come Together" was fresh and commanding and I heard subtle details in the guitar parts I'd never noticed before, some of this no doubt the result of Giles Martin's subtle remix. Revisiting this masterpiece, which could have been recorded yesterday, was as riveting as ever — all of its many moving parts were wonderfully present, especially during the album's signature Side 2 medley.
The harmonies in "Because" and "Sun King" were powerfully soothing and the outro of "You Never Give Me Your Money," which sets up "Sun King" was fully revealed with incredible detail (again, thanks in part to Martin's remix). I couldn't shake the feeling that the overall sound was slightly veiled but this didn't really diminish my enjoyment.
Cleer's Enduro 100 headphones are well-constructed, sound great, and take wireless listening to a whole new level with a battery that just keeps on going.
Related:
Mixcder E9: Wireless Noise Canceling Headphones that Won't Break the Bank
Face-Off: 8 Noise-Canceling Bluetooth Headphones