Awash In Cool New Products...Just In Time for the Holidays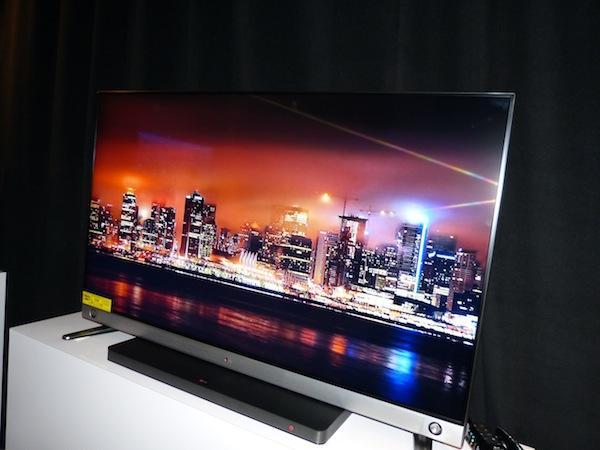 The annual CEDIA Expo, held this past September in Denver, was a great show. The mood was more upbeat than many of us remember from recent years' Expos. Traffic was brisk for most of all three days, and the manufacturers we visited seemed excited that the worst of the recession had finally passed, and that the custom install biz—which is notably affected by housing activity—had a vibrance not seen for a long while.
We were there in force with our new merged editorial staff scouting for new products and gauging the hot trends. And we found them, with the result being some 135 blog entries posted to our Website over a five-day period. My thanks go out to all of our contributors for their superb effort. You can browse our coverage here.
Among the things I noticed was more and more companies nipping at the heels of heavy hitters Crestron, AMX, and Control4 in the home automation space, and a bevy of new wireless speakers and multiroom systems going after the space dominated today by Sonos. There was plenty of traditional audio and home theater gear, too, including some great new projectors (of both the 4K and 1080p varieties), new 4K Ultra HD monitors, some impressive new high-end subwoofers that we'll be rounding up for review, a smattering of nice separates, plenty of tower and compact speakers, and more new high-performance soundbars than you could shake a stick at.
Speaking of which, as the holiday season draws near, soundbars make a great gift for loved ones who might otherwise be theater-less for the holidays and for all those Bowl games on New Year's Day. So we asked Brent Butterworth to gather up a half-dozen 2.1-channel soundbar/sub combos ranging from $249 to $699 for a little face-off to help you zero in on one that's right for you. Meanwhile, editor-at-large Bob Ankosko queried the staff for gift recommendations and offers up a baker's dozen of awesome and fun tech gifts for friends, family, or yourself in our annual holiday gift guide.
Recent reviews of note include a fascinating little system put together by Steve Guttenberg consisting of nothing more than a Blu-ray player and five powered Emotiva pro audio monitors packing a total of 1,620 watts (!) of power (OK, he did add a small powered subwoofer); Samsung's best LED LCD reviewed by Al Griffin; and Mark Fleischmann's take on Anthony Gallo's latest (and quite affordable) aluminum mini-sphere speakers.
We hope you enjoy perusing the site and find yourself inspired by all the toys. Happy holidays from all of us at Sound & Vision.