CEDIA 2022 Kicks Off in Dallas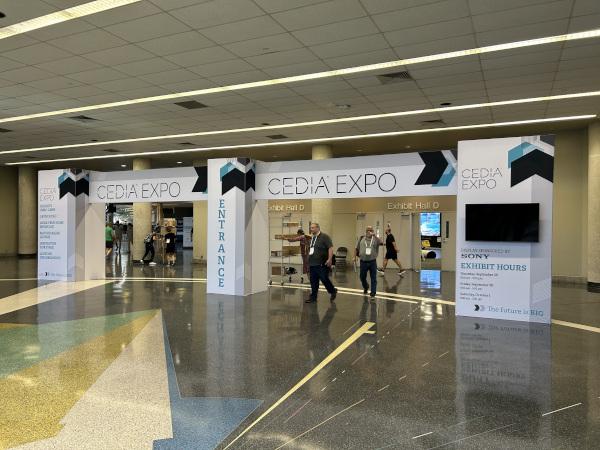 CEDIA Expo 2022 kicks off today at the Kay Bailey Hutchison Convention Center in Dallas with a full day of educational sessions and exams (yes, exams) designed to keep home technology professionals (a.k.a. custom installers) at the top of their game. Though the Expo Hall — a sprawling showcase of the latest audio, video, home theater, and smart-home products and technology — doesn't open until tomorrow morning, we've been receiving a steady flow of news in advance of the show. Picking up where we left off with last week's
CEDIA 2022 Preview
, here's a look at some of what we can expect to see on the show floor.
JVC Announces 25th Anniversary Laser Projector & Free Firmware Upgrade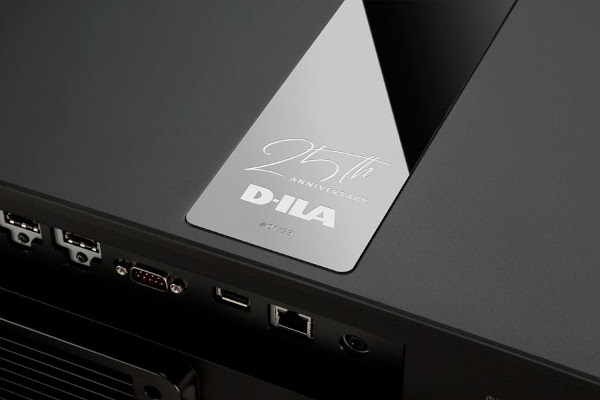 To commemorate the 25th anniversary of its D-ILA imaging device, JVC today announced a $30,000 limited-edition laser projector along with a free firmware upgrade for all of its current-generation D-ILA projectors.
Slated to ship in December, the new DLA-25LTD projector draws on "carefully selected D-ILA chips and optical devices" to boost native contrast to 150,000:1, according to JVC, which plans to offer only 25 of these projectors in North America. Each will feature a silver and chrome center plate with a distinctive 25th Anniversary logo and include a commemorative plaque containing a D-ILA element and engraved serial number. The special-edition projector will include a 5-year warranty covering parts and labor and U.S. buyers will also benefit from custom calibration performed by Sound & Vision contributor Kris Deering.
The firmware upgrade, slated for release in mid-November, will be demonstrated at the Expo and is said to provide new features, improved performance, and enhanced ease of operation for all current-generation D-ILA projectors: DLA-NZ9, DLA-NZ8, DLA-NZ7, DLA-NP5, DLA-RS4100, DLA-RS3100, DLA-RS2100, and DLA-RS1100.
Upgrades include improved Frame Adapt HDR picture performance, additional Frame Adapt HDR picture modes, a new Laser Dynamic Control mode for laser-equipped models designed to increase dynamic range, and the addition of Filmmaker Mode, which aims to preserve the creative intent of filmmakers. Additional screens have also been added for use with JVC's Screen Adjustment mode. For more information on the firmware update and how to download it, visit jvc.com.
Origin Acoustics to Revive Velodyne in the U.S.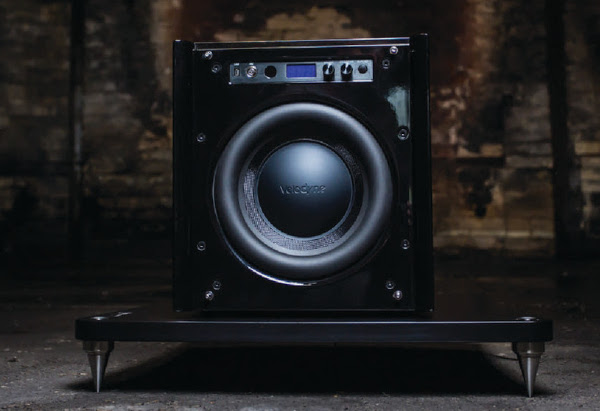 Bassheads have something to look forward to. In one of its latest pre-show news releases, Origin Acoustics announced that is has become the exclusive U.S. importer of Velodyne Acoustics, the once-revered subwoofer brand that has been absent from the domestic market in recent years.
Founded by Dave Hall in 1983, Velodyne became one of the biggest names in subwoofers, with more than 200 subwoofer-related patents, many of which the brand still holds today. In 2019, Audio Reference of Hamburg, Germany acquired Velodyne after years of serving as its German distributor.
"We are excited to bring Velodyne Acoustics back to the U.S. where the brand started," said Thomas Wolff, Velodyne's export sales manager. "The brand was iconic in the states and adored by the custom channel and two-channel resellers alike. We have been looking for the right partner that could bring Velodyne Acoustics back, and there is no doubt Origin Acoustics will do a great job."
Origin will offer the entire Velodyne line, which comprises more than 30 subwoofer models and several amplifiers, including the MicroVee X, a new version of the original MicroVee compact subwoofer that dates back to 2006. The sub mates a 6.5-inch woofer with two side-mounted passive radiators and an 800-amplifier in a 9-inch cube rated down to 18Hz. For more information on Velodyne, visit velodyneacoustics.com.
Lithe Audio to Demo Wireless Indoor/Outdoor Speaker
U.K.-based Lithe Audio today announced that it will preview a new all-in-one wireless indoor/outdoor speaker designed to accommodate a variety of mounting configurations.
Intended for spaces that require high-quality sound but can't accommodate a traditional ceiling speaker, the new iO1 can be used as a pendant or mounted on a wall, in or on a corner, on a ground spike, or on a countertop. The speaker supports streaming via Bluetooth or Wi-Fi through AirPlay 2 or Chromecast and uses two 60-watt class-D amplifiers to power a pair of woofers that flank a titanium tweeter in a weather-resistant enclosure with an aluminum grille; the speaker has an IP66 ingress-protection rating, meaning it is dust tight and resistant to powerful streams of water.
In addition to wireless connectivity, the iO1 provides an optical input and two Ethernet ports — one for a hardwired network connection, one for daisy chaining another speaker — and can be powered by a standard electrical outlet or existing lighting circuit. The speaker supports voice control through Amazon Alexa or Google and is compatible with Control4, Elan, KNX, and Loxone control systems. Available in black or white. For more information on the company and its products, visit litheaudio.com.
GoldenEar to Showcase New ForceField Subwoofers
GoldenEar will be showcasing its long-awaited ForceField Series 30 and 40 subwoofers, engineered to deliver the smooth, wide response of a large sub from a small enclosure.
The flagship ForceField 40 ($1,199) is rated down to 14Hz and mates a 10-inch woofer with an 11 x 13-inch passive radiator in a 13.3 x 18.3 x 14.7-inch cabinet that also houses a 1,200-watt digital amplifier. Rated down to 18Hz, the ForceField 30 ($899) packs an 8-inch woofer, 9 x 11-inch passive radiator, and 1,000-watt amplifier in a slightly smaller 11.4 x 16 x 12.7-inch cabinet.
Both models feature an Analog Devices DSP section that optimizes frequency response while minimizing distortion and preventing overload. In both, a custom high-output driver fires forward from a rigid cabinet with a down-firing, quadratic-shaped passive radiator. Soft, energy-absorbing feet support and stabilize the enclosure while lifting it to create a slot loading effect that increases output at the lowest frequencies. The subwoofers are available with a satin-black finish. Watch for our review. For more information, visit goldenear.com.