Bram Stoker's Dracula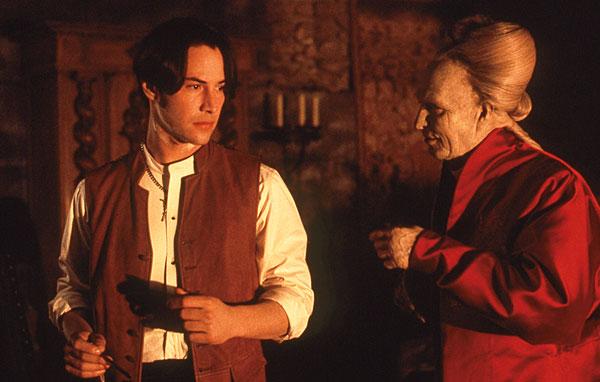 Bram Stoker's 1897 novel Dracula has been adapted by Hollywood numerous times over the past 100 years with mixed results. Francis Ford Coppola's rendition is dark and erotic, and upon my first viewing back in 1992, I didn't like it at all. Now, 24 years later, I appreciate the artistry in the project and the painstaking process Coppola went through to deliver the tale in as authentic a way as possible.
It's a mixed bag on how well early '90s vintage films translate to Blu-ray, but Sony has done a commendable job with this "Mastered in 4K" restoration. The image is relatively sharp, with adequate detail and natural film grain that hasn't been digitally scrubbed from existence. Shadows are a tad murky and colors somewhat muted, but this is by design.
The audio engineers created a new Dolby Atmos (TrueHD 7.1 core) mix for this release with excellent results. The object-based audio presentation is well crafted and not gimmicky in its implementation. The overhead speakers are used to encompass the room with score bleed and the occasional discrete effect adding to the film's creepiness factor.
The supplements include deleted scenes, an audio commentary and introduction by Coppola, four production featurettes, and a UV Digital Copy. Additionally, the deluxe new Supreme Cinema Series packaging includes 24 pages of photos, a written introduction by Coppola, as well as a comprehensive behind-the-scenes look at the production. Unfortunately, the book's hard plastic covers don't rest well in the hands, and its spine is rather flimsy.
Although it's a flawed film in some ways, it tells an interesting story and sounds amazing in Atmos.
Blu-Ray
Studio: Sony, 1992
Aspect Ratio: 1.85:1
Audio Format: Dolby Atmos/TrueHD 7.1 core
Length: 128 mins.
MPAA Rating: R
Director: Francis Ford Coppola
Starring: Gary Oldman, Anthony Hopkins, Winona Ryder
Fourteenth-century prince Vlad Dracula ushers off on a religious crusade to battle his enemies, leaving the love of his life in his gothic castle. Before he returns victoriously, the evil Turks send word to his bride that he has died in battle. Beset with grief, she commits suicide, and upon seeing her lifeless body, Dracula denounces the church in a fit of rage and becomes an undead man whose eternal existence requires him to feed off the blood of other living creatures. Four hundred years later, a London real-estate broker visits Dracula in Transylvania. When Dracula happens upon a picture of the agent's fiancée and notices her striking resemblance to his deceased bride, he must travel to London to gaze upon her beauty for himself and rediscover true love.