Bowers & Wilkins Launches New Flagship Speaker for its CM Series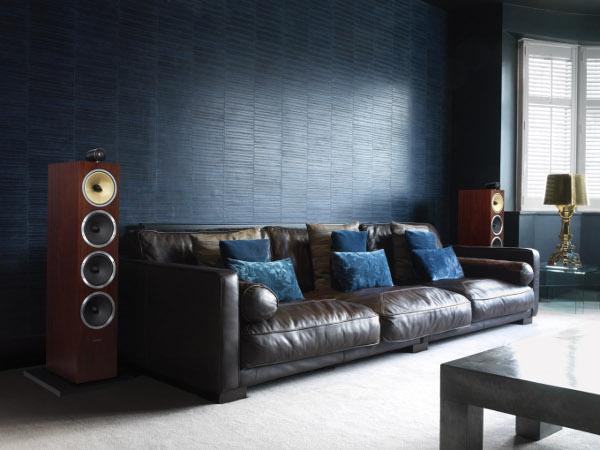 Bowers & Wilkins, better known as B&W, has announced a new flagship model for its CM Series of speakers. The CM10 is the first speaker in the series to use the tweeter-on-top design pioneered in the acclaimed 800 Series and will be available in August for $4,000 a pair. Isolating the tweeter in this way is said to improve imaging and dispersion for a more natural, spacious sound.
The CM10 plays louder, has better bass extension and imaging, and lower distortion and coloration than its predecessor, the CM9, according to B&W.
The CM10 tweeter has a new "double-dome" design that uses a second layer of aluminum around the edges, which is said to stiffen the structure and prevent the voice coil from going "out of round" at higher frequencies. In technical terms, the double-dome elevates the first break-up frequency to 38kHz from the standard dome's 30 kHz, which is said to improve clarity by making the tweeter more piston-like in the audible band below 20 kHz.
By moving the tweeter to the top of the cabinet, relocating the midrange driver closer to the top, and a little depth to the enclosure, B&W was able to increase cabinet volume by 50 percent over the current CM9 and add a third woofer without making the speaker taller. The result is better bass extension, reduced distortion, and higher output, according to B&W.
In another improvement over previous CM Series models, the patented FST midrange driver has been decoupled from the cabinet to reduce "audible coloration." Moving the driver closer to the top of the cabinet is also said to improve dispersion and increase the sense of airiness.
Finish options include Rosenut or Wengé wood veneer or black gloss.