BluOS Is One of First to Integrate Amazon Music HD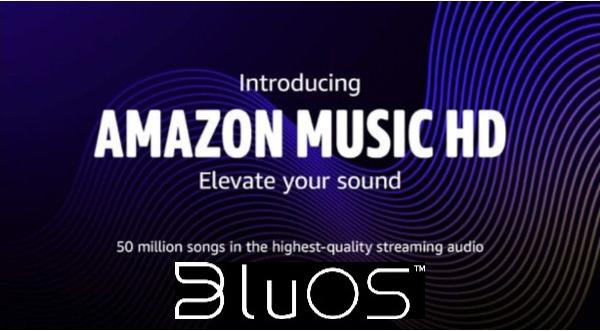 NAD/PSB parent company Lenbrook International has announced that its BluOS wireless multiroom platform is one of the first to support the new
Amazon Music HD streaming service
.
Amazon customers in the U.S. can access the new service on BluOS-enabled gear from NAD Electronics, Bluesound, and DALI Loudspeakers.
"We are proud to have been approached and chosen by Amazon to be among the first streaming platforms integrated with Amazon Music HD," said BluOS product manager Andrew Haines. "And we are particularly proud to support the highest resolution UHD service tier, as the Amazon catalog is extensive and gives our audiophile audience a broad selection of the highest quality music available."
Announced Tuesday, Amazon's new Amazon Music HD streaming tier provides access to than 50 million songs in "High Definition" CD quality with a bit depth of 16 bits and a sample rate of 44.1kHz plus "millions" of songs in "Ultra HD" with a bit depth of 24 bits and a sample rate up to 192 kHz.
Current Amazon Music subscribers can try Amazon Music HD at no additional cost for 90 days and Amazon is offering a free 90-day trial to new subscribers. A subscription costs $12.99/month for Prime members, $14.99/month for Amazon customers, or an additional $5/month for those who already subscribe to Amazon Music's Individual or Family Plan.
For more on Amazon Music HD, visit amazon.com.
For more on BluOS, visit bluos.net.