Blu-ray Review: Another Year, and more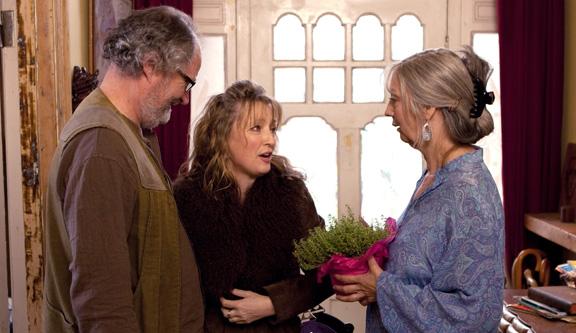 Another Year (Sony)
Movie: 3½ stars
Picture: 4 stars
Sound: 3½ stars
Extras: 3 stars
Director Mike Leigh's latest dramedy contrasts Tom and Gerri (Jim Broadbent and Ruth Sheen), a happy London couple in late middle age, with their friends and relations, most of whom are in different stages of distress. Worst off is Gerri's co-worker Mary (Lesley Manville, in one of the most fearless performances of recent years), who over the course of the movie's 1-year time span careens ever closer to a collapse that may no longer be preventable.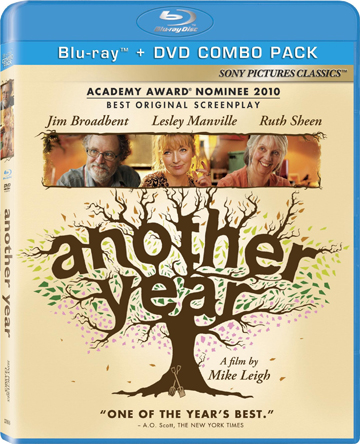 Leigh's method of having actors flesh out their characters before he works their interactions into his script has always resulted in films that, emotionally, are either raw or generous. Another Year is both to a surprising degree, as Leigh once again creates a small society to examine the disappointments of modern British middle-class life.
The decision to structure the movie around the four seasons offered cinematographer Dick Pope some interesting challenges for his exteriors. The results, including the use of different film stocks for each sequence, come off really nicely in the fine 2.25:1 picture on Blu-ray. Equally successful are the interiors, which are crammed with physical detail that's rendered vividly. The DTS-HD Master Audio 5.1 soundtrack has clear dialogue and decent ambience.
Leigh is amiably verbose in his commentary; it helps that Manville joins him a couple of times to talk about her role and about character development in the film in general. A couple of making-of shorts are so-so.
LATEST VIDEO