Beyond the Arthouse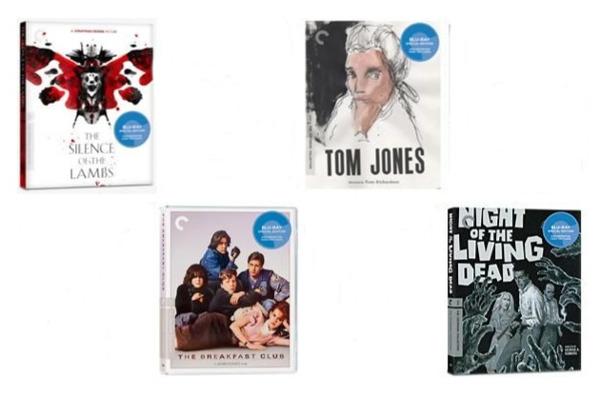 The monthly announcements of upcoming Criterion releases often list films I can't pronounce, let alone recognize. But in truth, the esteemed specialty label splits its attention between lesser- known cinema and popular movies, and this recent Blu-ray menagerie holds a pair of Oscar-winners, an enduring 1985 hit, and a singular genre classic.
The Silence Of The Lambs

An unlikely choice to take all of the top Oscars, Silence is not so much "horror" as a thriller with an awful lot of flaying. It's ultimately the story of one woman (Jodie Foster) determined to save the life of another woman, who has been kidnapped and awaits a grisly execution. To do that, she must look deep inside herself and face her own demons in order to gain the help she needs from a brilliant psychologist/serial killer (Anthony Hopkins).
Favoring authenticity over modern flash, the 2.0 surround track has been remastered to maintain the film's eerie sound design. A later 5.1-channel remix is also here. The 16-bit/4K remaster blows away the old lackluster Fox/MGM disc, revealing naturalistic beauty—and ugliness—in the frequent closeups. Dimmer scenes can look noisy, however, and the blacks can be mushy.
New extras include: the Criterion laserdisc commentary; 2001 and 2005 documentaries; a 2002 episode of Page to Screen; a 2004 composer interview; and a 2008 sit-down with the real FBI. There are also 38 minutes of deleted scenes.
BLU-RAY
STUDIO: Criterion, 1991
ASPECT RATIO: 1.85:1
AUDIO FORMAT: DTS-HD Master Audio 2.0
LENGTH: 119 mins
DIRECTOR: Jonathan Demme
STARRING: Jodie Foster, Antony Hopkins, Scott Glenn, Ted Levine
Tom Jones

The 1960s was a decade dominated by musicals and big-budget epics, but this bawdy period comedy beat the odds to take home four Oscars, including best picture. Albert Finney is Tom, an impossibly pretty and good-hearted innocent who can't resist the ladies. It's a laugh-out-loud, fourth-wall-breaking tale, but with darker moments to remind us how lucky we are not to have lived in England 250 years ago.
The 1989 director's cut on disc one is seven minutes shorter and has a redone Dolby Stereo soundtrack sweetened with two-channel music and effects. It sounds fuller and deeper than the 1963 mono original, which is also included. The pillarboxed 1.66:1 video—a 16-bit/4K restoration from various sources—is on par between the two versions, with rich blacks and many razor-sharp shots.
The mostly new extras include interviews with the cinematographer and actress Vanessa Redgrave, who was married to director Tony Richardson at the time of the production.
BLU-RAY
STUDIO: Criterion, 1963/1989
ASPECT RATIO: 1.66:1
AUDIO FORMAT: Linear PCM 1.0/2.0
LENGTH: 129 mins./122 mins.
DIRECTOR: Tony Richardson
STARRING: Albert Finney, Susannah York, Hugh Griffith
The Breakfast Club

More serious than John Hughes' 1984 directorial debut, Sixteen Candles, the R-rated Breakfast Club pulled no punches in its depiction of a Saturday morning detention populated by a cross-section of high school teens, none of whom are quite who their classmates think they are. Unlikely friendships get forged, but will they survive come Monday morning?
The 4K digital restoration shows a light-to-moderate layer of film grain. Colors are strong, with teen princess Molly Ringwald's hair, face, and wardrobe seemingly tapping the entire gamut of red and brown. The movie defaults to the remastered linear PCM 1.0 soundtrack, which sounds surprisingly full-bodied and engaging. The alternate 5.1 DTS-HD Master Audio remix doesn't make a huge difference for this dialogue-driven story, though music is fuller and off-camera voices display a bit more life.
An extras highlight: almost an hour of never-before-seen deleted and extended scenes rescued from the 150-minute rough cut.
BLU-RAY
STUDIO: Criterion, 1985
ASPECT RATIO: 1.85:1
AUDIO: Linear PCM 1.0
LENGTH: 97 mins.
DIRECTOR: John Hughes
STARRING: Molly Ringwald, Ally Sheedy, Anthony Michael Hall, Judd Nelson, Emilio Estevez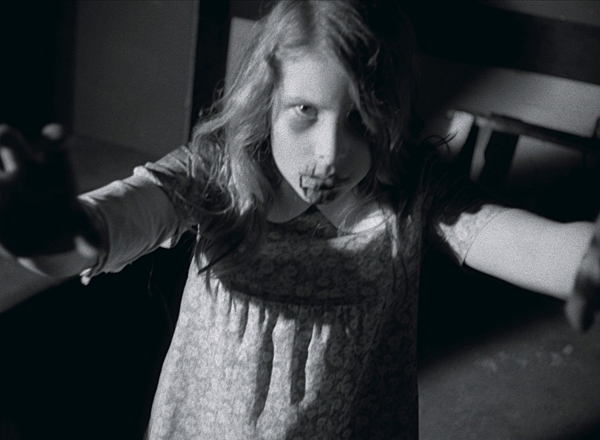 Night Of The Living Dead

A bunch of desperate strangers converge on an abandoned house as the world comes to grips with mysterious ghouls—reincarnated corpses with an insatiable hunger for human flesh. One of the most successful independent films of all time on a budget-to- gross ratio, Night conjures visceral terror unlike anything audiences had ever seen before, and it still has one of the most disturbing endings of any horror movie.
The new 4K digital restoration—sourced almost entirely from the original 35mm camera negative—was supervised by the late Romero himself. It's monochromatic of course, with inky blacks as luscious as...well, brains. Beads of sweat on faces and fine details in everyday items add a dose of reality. The super-clean 50-year-old mono soundtrack keenly balances dialogue, music, and effects, and with no distortion in raised voices.
Night of Anubis, an unrestored 16mm workprint of Romero's horror classic, is here, while a second extras platter has interviews from insightful super-fans Guillermo del Toro, Robert Rodriguez, and Frank Darabont.
BLU-RAY
STUDIO: Criterion, 1968
ASPECT RATIO: 1.37:1
AUDIO: Linear PCM 1.0
LENGTH: 96 mins.
DIRECTOR: George A. Romero
STARRING: Duane Jones, Judith O'Dea, Karl Hardman