Best Gear of July/August 2018
In case you lost track,
Sound & Vision
has added eight products to its prestigious Top Picks list in recent weeks. Among them you'll find a great sounding soundbar with impressive wireless capabilities, two receivers at opposite ends of the price spectrum, a good old-fashioned stereo speaker system built by a noted designer, and an eight-piece Atmos-enabled home theater speaker system that delivers shockingly good value. When you're finished reading our quick take summaries, don't forget to visit the
Top Picks page
for many more recommendations.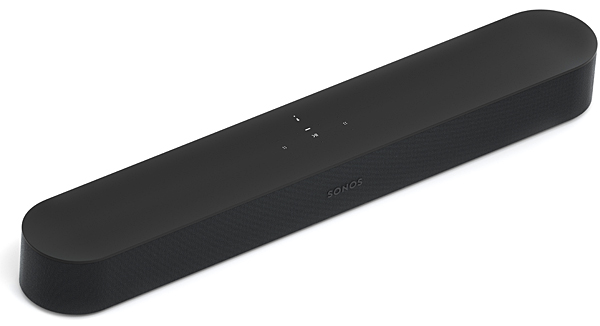 Sonos Beam Wireless Soundbar: $399
It's not much to look at but the Sonos Beam delivers impressive sound quality and can be easily integrated into a Sonos multiroom music system without breaking the bank. At its best in moderate-sized rooms, the soundbar is remarkably compact and equipped with Sonos' awesome
Trueplay auto-room-correction processing
and Alexa voice control. Reviewer Rob Sabin wrote: "I found it unfailingly pleasant on pretty much any content I tried, both music and movies, and was consistently impressed with just how much high-quality sound it put out given its size and price." All in all, a smart value.
AT A GLANCE
Plus
Affordable price
Alexa voice control
Links with other Sonos speakers
Minus
More optimized for TV sound than music
Requires HDMI ARC for voice control of TV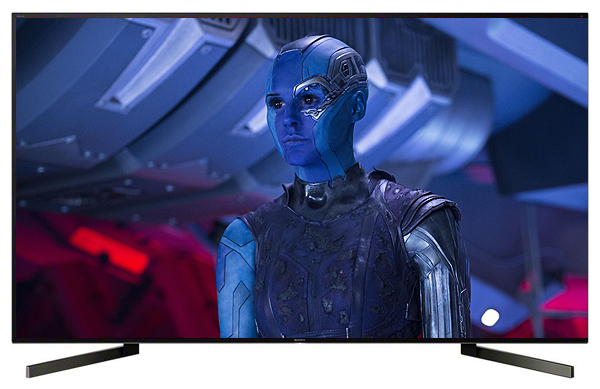 Sony XBR-65X900F LCD Ultra HDTV: $2,300

Sony has a dazzling LCD alternative for TV buyers who love the look of OLED but aren't ready to pay the higher price. Armed with an outstanding Dolby Vision Picture Mode and Sony's X1 Extreme video processor, the XBR-65X900F delivers a stunning OLED-quality 4K picture at a very un-OLED-like price. As veteran reviewer Tom Norton put it: "The X900F arguably exceeds OLED when it comes to near-black shadow detail. It also equals OLED technology when it comes to color and resolution, and exceeds it with punchier HDR highlights. Combine those benefits with a price roughly a third lower than OLED for comparable screen sizes and you have an LCD Ultra HDTV worth serious consideration, even for an OLED fan like me."
AT A GLANCE
Plus
Excellent shadow detail
Superb color and resolution
Punchy HDR
Minus
Mediocre off-axis performance
Some blooming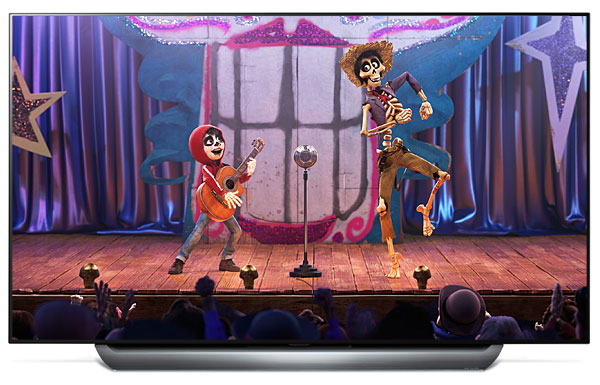 LG OLED65C8PUA OLED Ultra HDTV: $3,499

If you covet 4K OLED but have yet to find the right set, LG's 65-inch C8 series TV could be your ticket to paradise. Buoyed by the brand's latest picture technology and expertly-executed webOS smart TV platform, the 65C8 not only exceeds the performance of last year's C7 series TVs but costs considerably less. The set comes highly recommended by resident video guru Tom Norton, who doesn't mince words: "When I reviewed LG's E7 OLED this time last year, I wondered if it was the perfect TV. Ultimately, the answer is no, because the new C8 model is even better. If your budget allows it, and you don't require the higher peak brightness that LCD UHDTVs provide, you'd be a fool not to give the 65C8 a very serious look."
AT A GLANCE
Plus
Deep black levels Extremely wide viewing angle
Supports Dolby Vision and HLG
Minus
Expensive compared to same-size 4K LCD TVs
Lower peak brightness than 4K LCD TVs
Samsung QN65Q8FN LCD Ultra HDTV: $2,799

A step down from Samsung's top-of-line Q9, the Q8 uses full-array backlight with local dimming and QLED quantum dot technology to push 4K LCD to its limits. The result is an impressive picture with striking detail and eye-popping contrast. "Samsung's QN65Q8FN delivers exceptionally good performance when displaying both HDR [high dynamic range] and standard dynamic range programs, whether streamed or on disc," concluded veteran reviewer Al Griffin. "Its picture is distinguished by rich, yet balanced color and sumptuous, detailed-looking shadows. The TV is priced competitively for a UHDTV that delivers mostly uncompromised picture quality. You could spend more on a higher-end set, but in this case that may not be necessary."
AT A GLANCE
Plus
Excellent color rendition
Deep, detailed-looking blacks
Full-array backlight with local dimming
Minus
Potentially confusing screen GUI and remote
Unreliable voice command feature No Dolby Vision