Best Buy's Geek Squad Steps Up its Game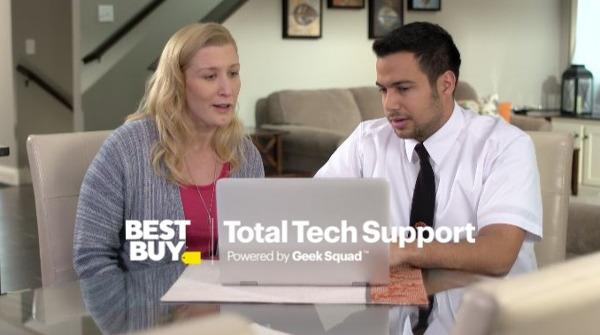 Best Buy continues to expand its Geek Squad tech service.
A year ago, the retail chain doubled down on smart-home technology when it announced a partnership with Vivint Smart Home with in-home tech support provided by Geek Squad.
Last week, the nation's largest electronics retailer announced the nationwide launch of Total Tech Support Powered by Geek Squad, a program to help consumers trouble-shoot and fix tech problems, ranging from computer support to home theater setup. Best Buy said the program, which had been operating on a pilot basis, helped 230,000 consumers with tech setup over a several month period.
"For the first time, customers can get help for all their technology and appliances, immediately and easily, no matter where or when they bought them," Best Buy said in a statement announcing the program.
"This kind of service used to be available on single products only, but now essentially covers all of the electronics and appliances in your home," said Trish Walker, president of Best Buy Services.
The $200 program offers unlimited Geek Squad tech support in-store, by phone, online 24/7, and through the Best Buy Home app as well as free internet security software for up to three devices.
Those who sign up for Total Tech Support are also eligible for discounts on in-home installation services — ranging from TV mounting and appliance installation to computer setup and connected-home device installation — select hardware repairs, and future purchases of most Geek Squad Protection and AppleCare service plans.
Geek Squad employs 20,000 "agents," which provided tech support more than 16 million times last year, according to Best Buy. Support includes "rescuing clients and their computers from ransomware; ensuring that home Wi-Fi network signals were working and secure, installing Smart TVs and complex audio systems, and making life easier in many other ways."
Announcement of the Geek Squad Total Tech Support program comes as Best Buy reported its best spring quarter earnings in a decade. The company reported a 6.3 percent increase in revenue and 11 percent increase in net profit over the same period in 2017.
For more information, visit bestbuy.com