Beauty and the Beast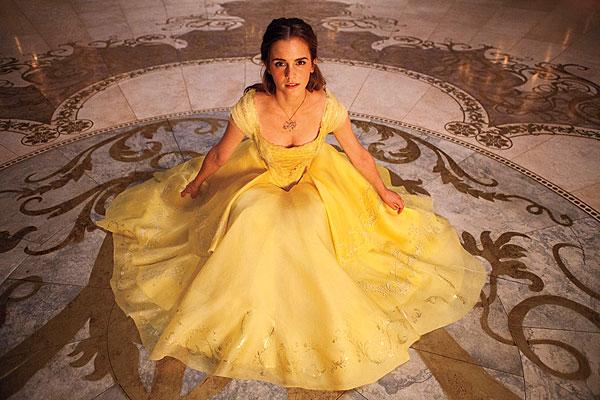 The film was shot on Arri Alexa XT Plus at 3.4K and 2.8K, and a 2K DI was utilized in the processing/color coding stage. The film was also mastered in Dolby Vision HDR, but, alas, we only get a Blu-ray (for now), encoded in a gorgeous 1080p AVC framed at 2.40:1. The video presentation here is everything one would expect from a contemporary Disney fantasy. It's crisp, colorful, organic, and highly nuanced in the shadows, with no issues concerning compression noise.
Beauty and the Beast gets a DTS-HD Master Audio 7.1 mix that is beautifully balanced, airy, and musically minded in that it doesn't pump up the volume or blow up the subwoofer. If you enjoy classical or Broadway, then you'll know what that means. The low end probably could have been a little bulkier for some of the sound effects, but ultimately it's a pleasing mix given the material, with clear dialogue and vocals and very natural dynamics.
Disney doesn't hold back with the special features. They provide an optional threeminute musical overture to the film and a sing-along mode. There are also a slew of featurettes, including a half-hour makingof with director/cast interviews that charts the adaptation of the film from the Disney animated classic and the subsequent Broadway musical. Excerpts from the table read are also included, along with lots of other vignettes, deleted scenes, and Disney Movies Anywhere, which lets you play your Digital Copy on practically any device.
Blu-Ray
Studio: Disney, 2017
Aspect Ratio: 2.40:1
Audio Format: DTS-HD Master Audio 7.1
Length: 129 mins.
MPAA Rating: PG
Director: Bill Condon
Starring: Emma Watson, Dan Stevens, Luke Evans
Director Bill Condon brings his experience adapting the Broadway smash Dreamgirls to this lavish, live-action reimagining of Disney's 1991 Golden Globe–winning (Best Motion Picture – Comedy or Musical) animated film Beauty and the Beast. The CGI-laden visual spectacle stars the lovely Emma Watson as the titular beauty Belle who is imprisoned in a castle by an irascible prince cursed by a witch for his failure to aid her on a stormy night and forced to live life out as the Beast (Dan Stevens). Belle finds the place filled with a living teapot, teacup, candelabra, clock, harpsichord, and wardrobe that are eager to help her and their master find true love, which will break the witch's spell and free them and the Beast from their shared affliction. The visuals, musical performances, and story stay close to the animated film but are executed with a splendor and grace perhaps unachievable in the 2D animated realm. Watson is absolutely delightful as Belle and has truly shed any youthful typecasting from her days as Harry Potter's Hermione.