"Avatar" DVDs not playing on some Blu-ray players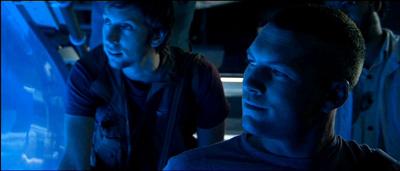 DRM measures may be preventing some Avatar DVDs from playing on Blu-ray players, according to The Consumerist. Based on first-hand consumer reports on Amazon.com, several DVD players simply aren't playing Avatar correctly.
Users have noted that the movie isn't playing properly in the Sharp LC-42BD80u HDTV/Blu-ray player, the Samsung HT-BD1250, the LG BD-270, and even on an unspecified "$4,500 Denon" Blu-ray Disc player. It seems that these players will require a firmware update to even play the new DVD, as the on-disc copy protection measures simply disable it on non-DVD players. Be wary if you're buying Avatar for use on your Blu-ray Disc player.
— Will Greenwald
[Source: The Consumerist]

SPONSORED VIDEO

WHERE TECHNOLOGY BECOMES ENTERTAINMENT