Avanca Offers New Wireless Earbuds at a Discount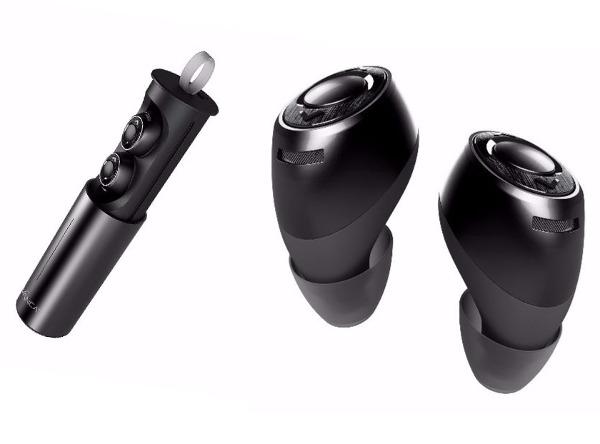 Netherlands-based Avanca is offering its new Minim Wireless Earbuds at a sizable discount through Indiegogo.
The earbuds, winner of 2017's Red Dot Design Award, can be ordered for $89, which is $30 off the regular price.
Built around the CSR's latest generation Bluetooth 4.2 chipset, the Minims can be voice-controlled with Apple's Siri, Google Now, or Microsoft's Cortana and are compatible the music apps Spotify, Deezer, Apple Music, and Groove.
Clear Voice Capture, or cVc, technology is employed to keep ambient noise to a minimum for clearer phone conversations and audio signals are encrypted to keep calls secure within the 33-foot operating range of Bluetooth, according to Avanca.
Each earbud weighs only 0.16 ounces and is fitted with a silicone ear tip that's angled to ensure a tight fit. The company says its true wireless stereo (TWS) technology makes it possible to use one (mono) or two (stereo) earbuds when connecting to a mobile device. A single-touch control button makes it easy to answer calls, adjust volume, and skip forward or back among songs without having to pick up your phone.
The Minims come with an aluminum storage capsule that doubles as a portable charge with a 400mAh battery said to provide up to three full charges for about 12 hours play time.
For more information, visit Indiegogo.com.
WHERE TECHNOLOGY BECOMES ENTERTAINMENT