Aperion Intimus 5T-DB Hybrid HD Speaker System Setup
Setup
The Intimus 5T-DB Hybrid HD was, for the most part, extremely easy to setup. As recommended by the owner's manual, I set my AVR to treat all the speakers as "small" with the prescribed crossover settings (60Hz for the towers, 80Hz for the center and surround speakers). The speaker/subwoofer blending was spot-on perfect.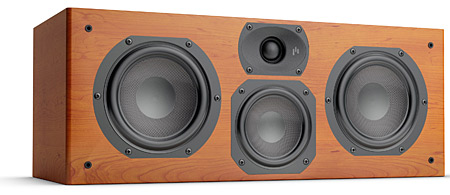 I placed the surround speakers up against the walls, directly to the sides of my couch. The right one was about seven feet away from the sweet spot, while the left one was 11 feet away.
Aperion sends along a sound-pressure level meter with complete systems like the Intimus 5T-DB Hybrid HD, so even if you're using a receiver with auto setup, you can use the meter to confirm that everything's balanced just right. You'd be surprised how often auto setup/calibration isn't all that accurate.
The Bravus 10D includes a small, 2-line LCD screen that lights up whenever you make an adjustment with the remote or the menu controls on the sub itself. Among the extensive adjustments you can make in this screen is single-band parametric equalization, which can help deal with difficult room acoustics. Unlike subs with auto EQ, the Bravus 10D's EQ is completely manual. Aperion's customer-service people can talk you through the fine-tuning procedure to help tame your room's acoustic anomalies.
That's good because I find the sub's menu navigation far from intuitive. I wish Aperion provided a video output for the menu, which would really help getting through the setup chores. To be fair, I'm guessing that most owners will be perfectly happy with the sound of the Music, Movie, and Game factory presets.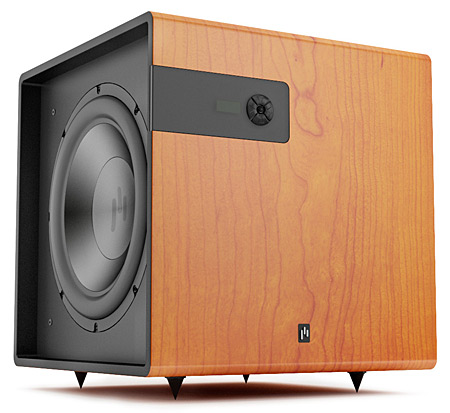 The remote may seem like an unnecessary gimmick until you use it to tweak the sub's volume when switching between CDs, DVDs, and Blu-rays. Once you use a remote controlled sub, there's no going back.