64 Audio's Fourté Noir: Ultimate Audiophile Earphone?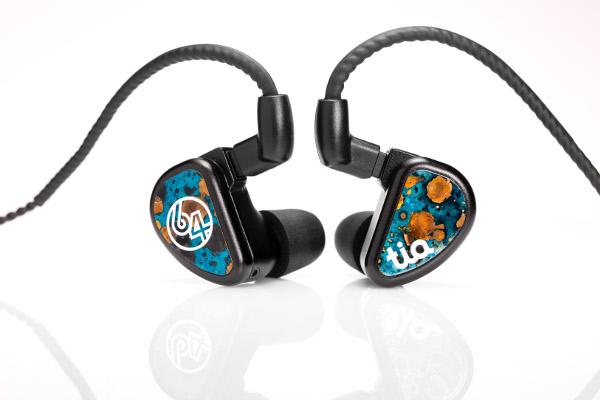 64 Audio, the Vancouver, WA-based company specializing in professional in-ear monitors (IEMs), has outdone itself with the Fourté Noir, a new limited-edition IEM that can be yours for a cool $3,799.
Hailed as a first-of-its-kind universal-fit earphone, the Fourté Noir builds on 64's ultra-high-end tia Fourté ($3,599), while introducing a "tubeless" design for more refined sound.
"By eliminating tubes and sound-altering dampers, the sound produced by the tia drivers is able to disperse freely and effortlessly, traveling to the ear in a more effective way," explained Vitaliy Belonozhko, 64 Audio founder and chief sound designer. The result is "an incredibly smooth and musical frequency response with a larger depth and sound stage than conventional in-ear monitors."
The new earphone mates a dynamic bass driver with three balanced-armature tia drivers that cover the mids and highs. Sound is regulated by a four-way passive crossover and Apex (air pressure exchange) technology is employed to relieve air pressure created when miniature drivers operate in a sealed ear canal.
Belonozhko said the bass driver was tuned to produce a "warmer and richer low end" and silver solder was used to improve conduction for "better transient control."
Copper-patinated faceplates on black aluminum shells give the Fourté Noir an elegant, unique, look. A 4-foot detachable cable is included along with an assortment of ear tips, a cleaning tool, a protective carrying case, and a standard 3.5mm mini-plug adapter. The cable is a low-resistance design comprising eight conductors that terminate in a balanced 2.5mm connector.
For more information, visit 64audio.com.