2022 Top Picks of the Year Page 2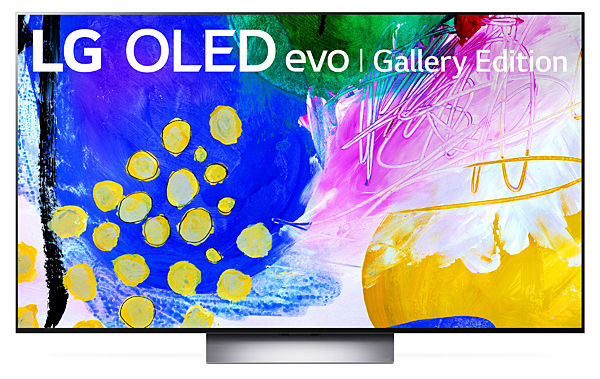 Ultra HDTVs
Top Pick of the Year:
LG G2 OLED
LG's G2 is the highest-performance OLED the company has ever offered. It achieves 1000-nit peak highlights for faithful HDR rendering, supports Dolby Vision, has high out-of-the-box color accuracy, is a gamer's dream machine, and offers many image modes to cover various uses. The sleek design of the G2 is geared toward wall mounting, but an optional TV stand is available.
LG is largely responsible for making OLED such a dominant category of premium TVs. It continues to develop the technology to ensure OLED remains cutting-edge. These emissive-pixel TVs are revered among videophiles for delivering a seamless picture with extremely high native contrast. The G2 is the ultimate expression of LG's progress, the best and brightest OLED the company has ever offered. It is available in sizes ranging from 55" up to a behemoth 97" model. "With the G2's increase in available brightness, particularly in HDR, OLED has reached another level," said Tom Norton in the full review. $2200 for 65-inch, lg.com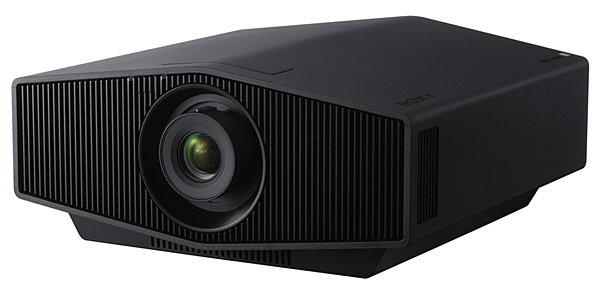 Home Theater Projectors
Top Pick of the Year:
Sony VPL-XW5000ES
With this projector, Sony democratizes 4K laser projection. It is the most affordable home theater projector to offer native 4K resolution and a laser light source, and there's nothing else quite like it at its price. With 2000 ANSI lumens and high color accuracy, it'll light up a large screen quite nicely.
Keeping the cost of the XW5000ES down entailed Sony using a manual lens of modest sharpness compared to the step-up XW6000ES and XW7000ES. But, Sony employs the same X1 Ultimate for Projector processor in this model as with the step-ups and the same 3-chip LCoS imagers.
This projector has an excellent full-size remote with direct access to many useful functions. It is near silent and easy to install with its relatively small size and light weight. For picky videophiles on a budget, the value proposition of this Sony is off the charts; it's an affordable dream machine for home theater enthusiasts. In his review, Mark Henninger notes, "the quality of the image it puts on screen cannot be matched for the money." $6,000, sony.com
Ultra-Short-Throw Projectors
Top Pick of the Year:
Epson EpiqVision Ultra LS800
With its boundary-pushing ultra-short- throw ratio and extremely high brightness, the LS800 goes beyond what most other UST projectors can offer when making itself at home in a living room setting. No other UST sits as close to the wall as the Epson; with its groundbreaking 0.17:1 throw ratio, you can place it on a standard credenza as you would buy from Ikea, and it won't stick out. While other UST projectors rely on DLP projection that can produce the distracting rainbow effect (RBE), the three-chip LCD projector tech used by Epson is free of such artifacts.
One of the numerous features that set the Epson apart from other USTs is its brightness. With 4000 ANSI lumens, it lights up a 0.6-gain UST screen at 100-inch or 120-inch sizes and overcomes ambient light so you can watch sports or TV shows in the daytime. And when you turn out the lights, that extra brightness makes the image extra vibrant, like you are watching a giant TV. Low input lag makes it great for gaming. Bonus points to Epson for selling matching high-quality, easy-to-assemble screens in 100-inch and 120-inch sizes. "Epson's new triple-LCD UST blows away the DLP competition with its category-leading high brightness and easy placement," said Mark Henninger in his review. $3499, epson.com
Projection Screens
Top Pick of the Year:
Elite Screens Kestrel Tab-Tension 2 CLR 3 Series for UST
Ultra-short-throw projectors have made it possible to easily and affordably put a high-performance projection system in a living room or family room. The Kestrel motorized, ceiling light-rejecting screen from Elite is a turnkey solution to putting a giant UST-compatible screen in a living area and having it disappear when not in use.
With UST, there's no worry about walking in front of the projector or running wires from a sound system up front to a projector in the back of a room. Al Griffin was impressed by the Kestrel in his review: "The Elite Screens Kestrel Tab-Tension 2 CLR 3 well exceeded my expectations with its solid build quality, versatility, and performance. There is something very cool—magical, almost—about a screen that rises from the floor in response to a remote control command and then fully retracts into a compact and visually unassuming case." $2654 for 121-inch, elitescreens.com

A/V Receivers
Top Pick of the Year:
Marantz Cinema 50
Marantz already made great AVRs. But now the Cinema 50 ups the ante. You get both Audyssey XT32 and Dirac Live, and with Audyssey you can run discrete room correction on four separate subwoofers. That's a major upgrade where it counts because if you want to tame unruly in-room bass response, the best approach is to implement a multi-sub system and use sophisticated room correction. With the 9.4-channel Cinema 50, you get the tools needed to master your bass once and for all, along with state-of-the-art connectivity and compatibility with Dolby Atmos and DTS:X using 5.4.4 or 7.4.2-channel speaker layouts.
The two channels-driven rated output of the Cinema 50 is 110 W into 8 ohms with 0.08% THD. Marantz guarantees the Cinema 50 delivers 70% of its rated power when driving all channels concurrently. Also, using an external amplifier, you can expand the channel count to 11.4. You get many connectivity options, both wired and wireless: There's HDMI 2.1 with 8K support, Wi-Fi with AirPlay 2, and Spotify Connect, not to mention HEOS for multi-room hi-res. Control it all with the Marantz AVR Remote App and Alexa, Google Assistant, or Siri.
Dan Kumin sums it up in his review: "You might conclude that the Marantz C50 is a strong choice for a thoroughly modern home-theater control center. And given the C50's fine audio and video results, broad features list, and generally solid ergonomics, you'd be correct." $2500, marantz.com

Integrated Amps (2-channel)
Top Pick of the Year:
NAD C 399 BluOS-D
For those who eschew surround sound and take the two-channel path to audio bliss but still want an integrated unit with amenities like multi-room audio, an HDMI eARC input, and sophisticated room correction with Dirac Live, NAD's C 399 BluOS D offers all that and more. As a foundation, you get 180 watts per channel into either 8 or 4 ohms with 0.02% distortion, enough to drive most speakers and beyond what most premium AVRs tend to offer. The 32-bit/384 kHz ESS Sabre DAC ensures transparent hi-res sound from your digital sources, but this integrated amp also accommodates analog and has a built-in MM phono stage.
In classic NAD fashion, the C399 is understated in appearance but forward-thinking in design. In his comprehensive review, Howard Kneller makes a case for why this is such a great integrated, "Those seeking audio jewelry will look elsewhere. But for those interested in sound quality, features, the flexibility of a modular design, and, importantly, value, the C 399 handily delivers." $2599, nadelectronics.com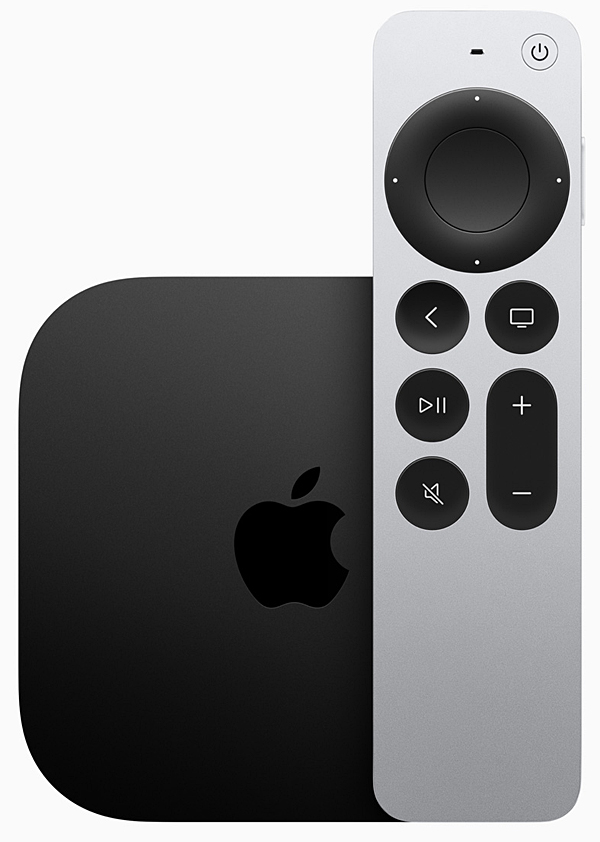 Source Components
Top Pick of the Year:
Apple TV 4K
There are many ways to stream, but when it comes to performance, features, and overall bang for the buck, the latest Apple TV 4K emerges as the gold standard. Although priced at a premium versus Roku, Fire TV 4K, and Google TV devices, it's hard to beat Apple's latest 4K players when considering the totality of the feature set.
With its A15 Bionic chip, the ATV 4K is a speedy streamer that supports HDR10+, making it a great choice for Samsung TVs that don't have Dolby Vision. Scrolling and navigation are fast and fluid. Apple offers two versions, one with Wi-Fi only and 64GB of storage and another with Ethernet and 128GB storage capacity. Barb Gonzalez says in her review, "It's not that the Apple TV 4K 3rd generation has stunning and surprising new features versus its predecessor. But the new model still has the best sound and picture quality compared to other streamers, and it won't become obsolete for at least a few years because it has more speed and power." $129 (64 GB) or $149 (128 GB), apple.com