2022 Top Picks of the Year Page 3
Soundbars
Top Pick of the Year:
Samsung HW-Q990B Atmos Soundbar
Samsung's latest and greatest 11.1.4-channel soundbar strives for seamless immersion. The main bar and wireless satellites are packed with discretely powered drivers that deliver precise sound and immersion beyond what lesser soundbars can achieve.
This wireless system benefits from Samsung's technical prowess, packing a lot of complexity into a premium system that is easy to operate. And if you use it with a compatible Samsung TV, you get the benefit of the Q Symphony feature that leverages the TV's built-in speakers and those in the soundbar system—concurrently. But you certainly don't need a Samsung TV to appreciate the HW990B's performance; it delivers home theater-worthy sound that is truly enveloping at a level most soundbars cannot achieve. In his review, Rob Sabin notes, "With its full Atmos surround capabilities, deep bass, and stupendous dynamic range, Samsung's Q990B wireless soundbar system capably replaces a traditional AVR and speakers without missing a beat." $1700, samsung.com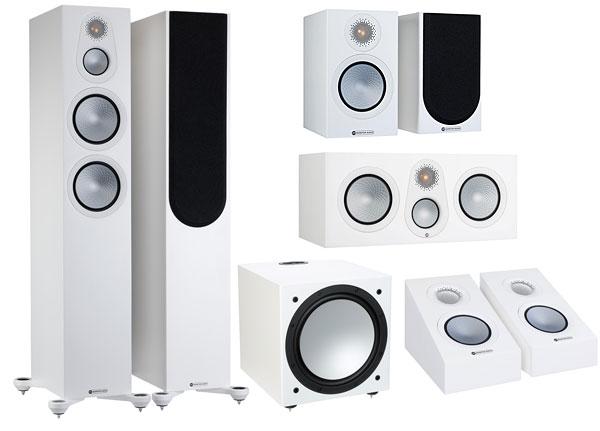 Speakers
Top Pick of the Year:
Monitor Audio Silver Series 7G
With the refinement from seven generations of evolution, the Monitor Audio 7G series is a speaker system that offers high performance to match its good looks. With options for towers, bookshelf, center channel, surround, and Atmos, the speaker line has everything you need to outfit a multichannel, immersive audio sound system. These speakers look and sound great, whether used for a dedicated home theater or a living room-friendly AV system.
Speaking to the system's value, Tom Norton states, "Whether you're listening to music, watching the latest blockbuster film, or both, you're unlikely to do much better without spending a ton more." Beyond the high performance, various painted and wood finishes make these speakers easy to blend into any decor. $6410 (as tested, excludes subwoofer), monitoraudio.com
Wireless Speakers
Top Pick of the Year:
SVS Prime Wireless Pro
At once a wireless lifestyle speaker and an audiophile 2-channel hi-fi system, the Prime Wireless Pro leverages SVS Sound's experience designing excellent speakers and is based on the company's Prime series. They offer ease of use and refined performance with a classic bookshelf speaker aesthetic.
Connectivity is the key, and SVS equipped these speakers with eARC so you can use them with a TV. And it has Wi-Fi connectivity that includes Apple AirPlay 2 and Chromecast, along with DTS Play-Fi for multi-room and hi-res streaming. "You'd be hard-pressed to duplicate this recipe with individual components and passive speakers of similar size at twice the price. Or more," says Daniel Kumin. $900, svsound.com
Subwoofers
Top Pick of the Year:
Monolith by Monoprice 13-Inch THX Ultra Certified Subwoofer
Want the best bang for the buck in bass? It's hard to beat the Monolith by Monoprice series of THX-certified subs for value and raw performance. A stellar example is the 13-inch model we reviewed; it takes no prisoners when plumbing the deepest bass depths right into the infrasonic zone below 20 Hz.
This THX Ultra subwoofer is unapologetically large and heavy, but these physical attributes translate to deep bass-making capability. It does not have a built-in app with EQ, but as with most subs, that feature becomes redundant when an AVR or surround processor's room-correction software is used. In his review, Daniel Kumin says it all: "The Monolith by Monoprice 13-inch THX Ultra Certified subwoofer is big, expensive, absurdly heavy, and visually about as elegant as a prizewinning pumpkin. It's also the most capable subwoofer I've ever enjoyed, and by a pretty wide margin." $1700, monoprice.com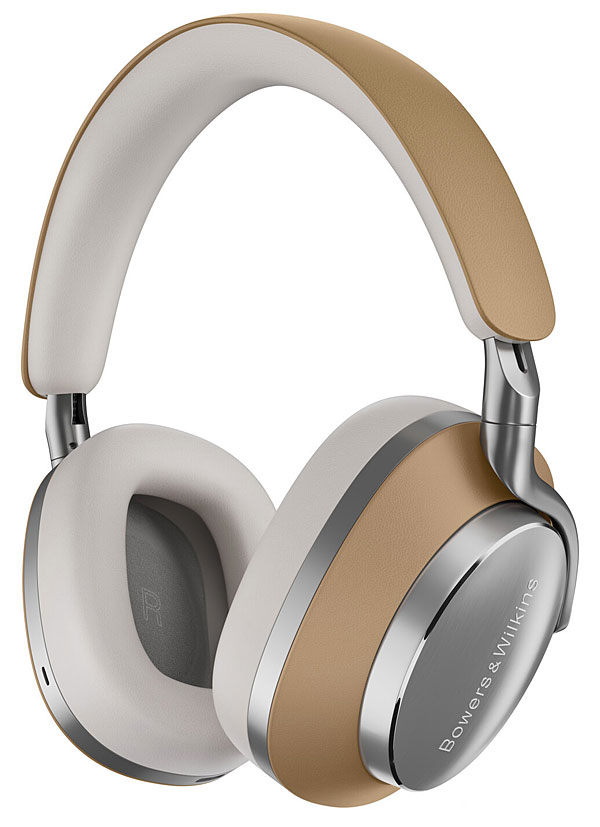 Headphones (Full Size)
Top Pick of the Year:
Bowers & Wilkins Px8
Performance meets luxury, and they get along great! That's the plot summary of Leslie Shapiro's review of these excellent premium wireless noise-canceling cans from high-end speaker maker Bowers & Wilkins. These headphones offer broad connectivity options, including a wired USB C DAC mode. The noise canceling is highly effective, and the fit and finish are top-notch.
There's a lot of competition in the premium wireless headphones category. But Bowers & Wilkins is familiar with designing great headphones that speak to its heritage through premium materials and high performance. As Leslie Shapiro notes in her review, "They are expensive and have extravagant finishes. But you really do get what you pay for. With the Bowers and Wilkins Px8, you get luxurious ANC headphones with exactly the sound quality you would expect." $699, bowerswilkins.com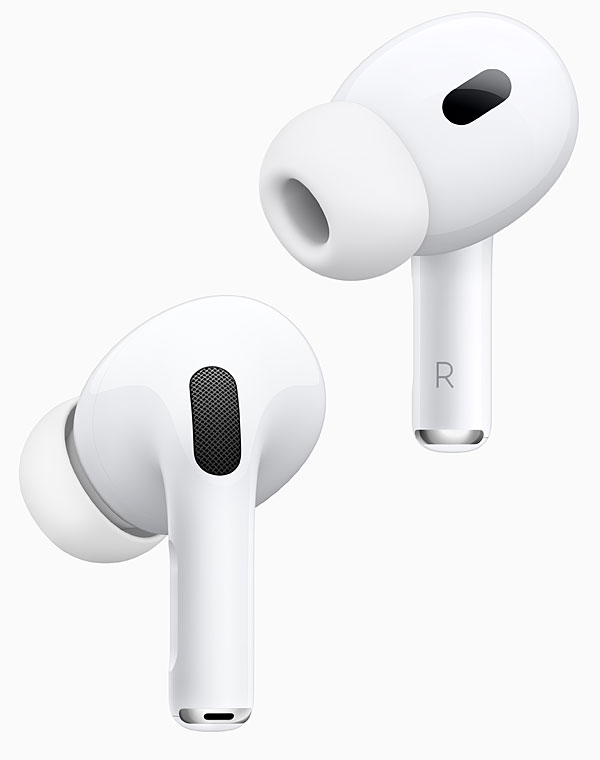 Headphones (True Wireless Earbuds)
Top Pick of the Year:
AirPods Pro 2nd Generation
Apple's newest AirPods are a significant update to the true wireless, noise-canceling earbuds that set the category standard in the first place. Spatial audio is improved with personalization. Better sound, better fit, better noise canceling, and a superior transparency mode are all pluses. Even the new case is easier to carry (it accepts a lanyard), charge (thanks to MagSafe), and find (with a built-in speaker that beeps).
Other new features include touch-sensitive control with haptic feedback, Adaptive Transparency, and extended battery life. So what's the catch? Well, you'll need a compatible Apple device to get the most out of them, like when setting up personalized spatial audio. But you certainly can use them with non-Apple Bluetooth devices as well. Upon reviewing a pair, Mark Henninger said, "From the fit and ease of use to the audio fidelity, these earbuds deliver a user experience that speaks to how and why Apple is so dominant in this category." $249, apple.com
Top Values
Top Pick of the Year:
Roku Streambar Pro 5.1 System
Roku's genuinely different approach to soundbar system design provides impressive quality for the money. Composed of components sold separately, you can start small and build up to the full 5.1 system. As tested, the system delivers a compelling surround sound listening experience for games and movies and does a great job playing music.
The system's foundation is the StreamBar Pro, which has a built-in Roku player and sounds decent on its own and quite good when you add just the sub. But to reach its full potential, you need to add the wireless satellites and go for a full 5.1 system.
A key element to the 5.1 system's great sound is real 2-way speakers for the front left and right channels and surrounds, essentially turning the soundbar into a high-powered center channel. This approach creates an expansive front soundstage that also offers great dialogue clarity. The wireless subwoofer is notable for its sealed design and how easily it pumps out tight, deep bass. As Mark Henninger points out, "The Wireless Bass Pro subwoofer is the biggest surprise; it offers clean, tight bass with an impact that exceeds expectations for its price point." $660 as tested, roku.com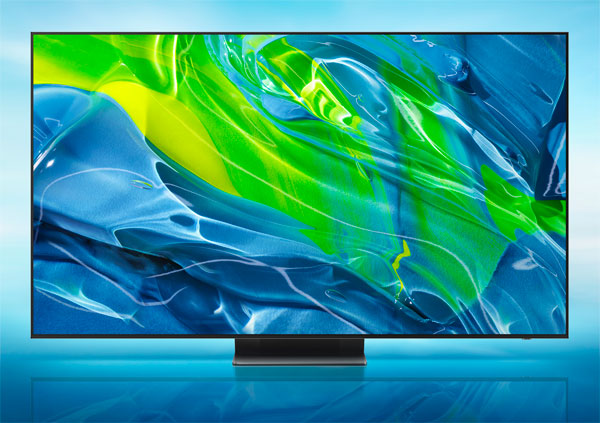 Overall Top Pick of the Year:
Samsung S95B Quantum Dot OLED
It's not every year that you see the introduction of a major new flat panel TV technology, but 2022 was one of those years, thanks to the debut of QD OLED.
While currently limited to 55-inch and 65-inch screen sizes, the Samsung S95B is the Top Pick of the Year because it produced the best picture Tom Norton has seen come out of a consumer flat panel display. Advantages include an ultra-wide color gamut that QLED and regular OLED TVs cannot touch and off-axis viewing angle performance, the likes of which have not been seen since the days of plasma TVs.
Samsung's QD-OLED does all this at a substantially lower cost than its competitor, Sony's QD OLED Bravia A95K. Per Tom Norton's in-depth review, "What can't be denied is that the QN65S95B, in every performance respect, is a state-of-the-art TV, a step up from classic OLED designs at a price that makes it a bargain in today's market." $2000 for 65-inch, samsung.com