2021 Midyear Roundup: News & Gear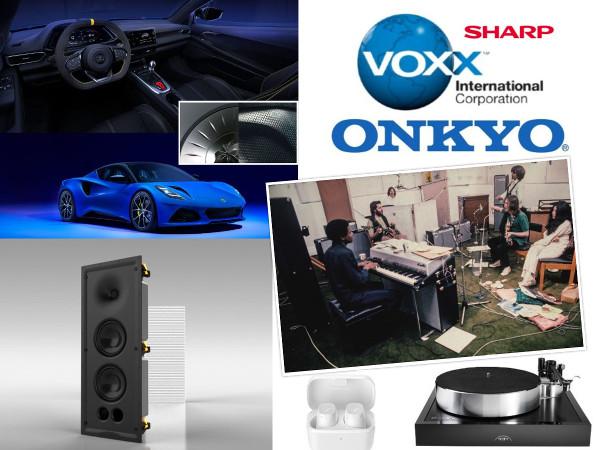 Ah, summertime… Life has more or less returned to normal and we're finally getting back to our pre-COVID-19 lives but the effects of the Great Pandemic linger — and I'm not talking about the Delta variant causing worry in some quarters. No, I'm talking about global chip shortages and shipping delays that continue to constrain the availability of a whole host of new electronics products. Our rabid consumption of TV/movies, videogames, and music during the dark days of the pandemic produced an unexpected surge in demand for A/V gear that left manufacturers struggling to keep up. They're still playing catch up.
If we learned anything last year, it's that humans are resilient and will find a way to carry on in circumstances beyond their control. Home entertainment saved us from the perils of isolation as we binged our way through one Netflix series after another while waiting for COVID to loosen its grip and vaccinations to become available. The upshot: As we head in to the dogs days of summer we're seeing fewer new product announcements than usual, though there is still plenty to keep tabs on. Let's take a look…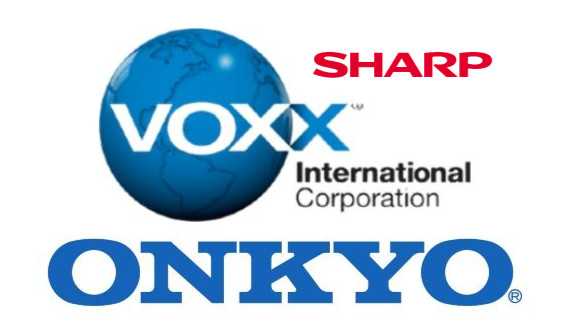 VOXX and Sharp to Acquire Onkyo's A/V Biz
The A/V receiver business is about to undergo another major change. Voxx International's Premium Audio Company subsidiary and Sharp have established a joint-venture to acquire Onkyo's home entertainment business.
The deal is valued at almost $31 million and includes intellectual property, engineering, and manufacturing rights for the Onkyo and Integra brands. Premium Audio will own 75% of the venture and handle sales, marketing, and worldwide distribution activities with Sharp owning the remaining 25% and handling manufacturing through its facility in Malaysia. Voxx has also entered into a new licensing agreement with Pioneer Corporation, which will allow the new joint venture to market and sell the Pioneer and Pioneer Elite brands worldwide, except in China.
The transaction is expected to be consummated by the end of August. It will be interesting to see how the new owners handle these iconic brands.
Voxx was founded as the automotive electronics supplier Audiovox in the 1960s and today owns more than 30 brands in the automotive, biometrics, and consumer audio sectors. Though the company is best known for its automotive-related products through brands such as Audiovox, Movies to Go, Directed, and Viper, its stable includes the once venerable RCA brand and several audio brands, including Advent, Acoustic Research, and Klipsch, which was acquired in 2019.

Universal Movies Will Stream Exclusively on Peacock in 2022
Universal has announced that starting in 2022, all of its movies will be available exclusively on NBCUniversal's Peacock streaming service "no more than four months" after they debut in theaters.
Films developed and produced exclusively for Peacock by Universal Pictures will also premiere on the streaming service in 2022.
The arrangement is part of a new licensing agreement between Universal and Peacock and will include titles from DreamWorks Animation, Illumination, and Focus Features. When a Universal movie hits Peacock it will enjoy an exclusive four-month streaming window before being licensed to other services and ultimately heading back to Peacock 14 months later.
Universal is home to the blockbuster franchises Fast & Furious, Despicable Me, and Jurassic World, and its 2022 theatrical slate will feature a number of new releases, including The Rise of Gru, Jurassic World: Dominion, The Bad Guys, Puss in Boots: The Last Wish (DreamWorks Animation), and a new unnamed original film from Oscar winner Jordan Peele of Us fame.

KEF Announces Plans to Hit the Road with Lotus in 2022
The speaker gurus at England's KEF have announced a partnership with Lotus that will bring its signature Uni-Q speaker technology to the new Emira mid-engine sports car due out next spring. Plans call for a custom 10-channel sound system with a "novel flare" driver designed to acoustically blend the speakers into the car interior to ensure a "truly spatial sound." The deal is KEF's first automotive partnership. Further details about the system were not available.
"KEF is honored that Lotus selected it to define its new audio experience," said KEF president Grace Lo. "We have been truly delighted at the level of commitment Lotus has made to optimizing its vehicles to maximize the sound experience. I think the combined experience will be an utter joy." Lotus' Simon Clare added, "It's the perfect partnership — two iconic British brands that have built global acclaim through game-changing innovations and an uncompromising belief that the customer experience is everything."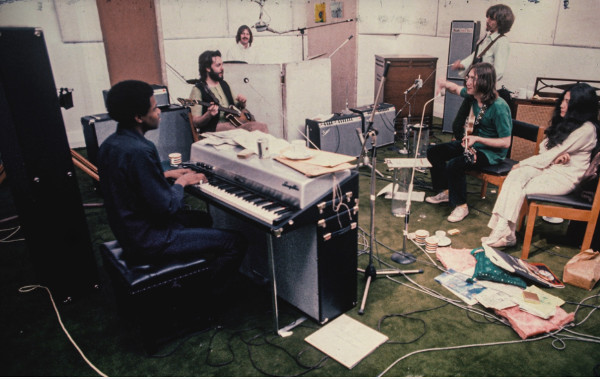 Recut Beatles Documentary Will Stream Exclusively on Disney+
Beatles fans rejoiced when esteemed director and avowed Fab Four devotee Peter Jackson agreed to take on the massive job of sifting through a treasure trove of studio footage shot in January 1969 for Michael Lindsay-Hogg's film Let It Be. The mission was to review everything with an eye toward presenting a fresh look at the world's greatest rock band.
As Jackson told Vanity Fair, "I don't want to make the Beatles-breakup film," which is how fans regarded Lindsay-Hogg's film when it appeared briefly in theaters in mid-1970. Much to his surprise, Jackson found himself reveling in what he described as a parade of funny and uplifting moments in the studio — not at all what he expected. Jackson embraced the project and had begun the arduous process of editing and restoring footage when the pandemic intervened, forcing Disney to postpone the theatrical release that had been slated for September 2020.
The project is now back on track. Instead of releasing a single movie, Disney has opted to present The Beatles: Get Back in three 2-hour episodes that will roll out on Disney+ over three days: November 25 (Thanksgiving Day), 26, and 27. The series has received enthusiastic support from Paul McCartney, Ringo Starr, Yoko Ono Lennon, and Olivia Harrison but Jackson has made it clear that he has full control over the final cut of the documentary. "I have [gotten] no edicts," he told Vanity Fair. "I mean, nobody from Apple, none of the Beatles, have told me what to do, or none of them have said to me, 'Don't show this, don't show that.' I've been given no censorship instructions at all. I've been left completely alone."
In the official press release issued on thebeatles.com, the series is described as a trip back in time to the band's intimate recording sessions during a pivotal moment in music history.
The documentary showcases the warmth, camaraderie and creative genius that defined the legacy of the iconic foursome, compiled from over 60 hours of unseen footage shot in January 1969 and more than 150 hours of unheard audio, all of which has been brilliantly restored. Jackson is the only person in 50 years to have been given access to these private film archives. The Beatles: Get Back is the story of John Lennon, Paul McCartney, George Harrison and Ringo Starr as they plan their first live show in over two years, capturing the writing and rehearsing of 14 new songs, originally intended for release on an accompanying live album. The documentary features — for the first time in its entirety — The Beatles' last live performance as a group, the unforgettable rooftop concert on London's Savile Row, as well as other songs and classic compositions featured on the band's final two albums, Abbey Road and Let It Be.
"In many respects, Michael Lindsay-Hogg's remarkable footage captured multiple storylines," Jackson commented. "The story of friends and of individuals. It is the story of human frailties and of a divine partnership. It is a detailed account of the creative process, with the crafting of iconic songs under pressure, set amid the social climate of early 1969. But it's not nostalgia — it's raw, honest, and human. Over six hours, you'll get to know The Beatles with an intimacy that you never thought possible."
Ahead of the documentary's debut on Disney+, Apple Corps Ltd. and Callaway Arts & Entertainment will release The Beatles: Get Back book on October 12. The 240-page hardcover complements the documentary with transcriptions of The Beatles' recorded conversations and hundreds of exclusive, never before published photos from the three weeks of sessions. See Joe Hagan's Vanity Fair article for the riveting story behind the making of the documentary.