2021 Blu-Ray Holiday Gift Guide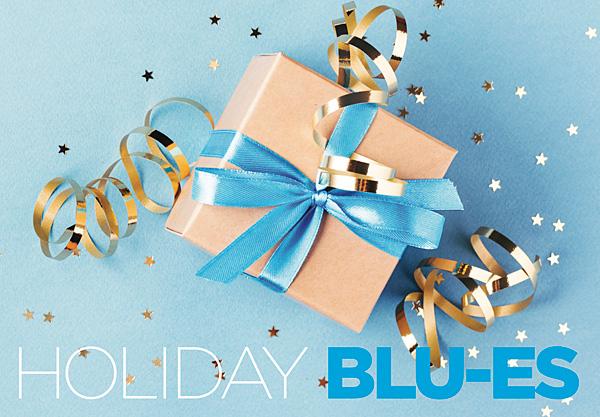 It's been a strange year for the entertainment industry, with controversial showdowns involving streaming versus the in-theater experience calling the future of both into question. We continued to hear news of physical media's demise as well, yet here we are again looking at ten gift-worthy new regular and Ultra HD Blu-ray options. Not only will these bring the recipient dependably high bitrates for maximum audio/video merriment, but they won't be subject to subscription fees or to the contract renewals that could make titles disappear from our virtual library. So yeah, we at
Sound & Vision
remain all-in on discs, to have and to hold and to share with someone special. This season sees the arrival of some much-anticipated classics, so pull on your coziest, ugliest sweater, grab the remote, and meet us on the sofa.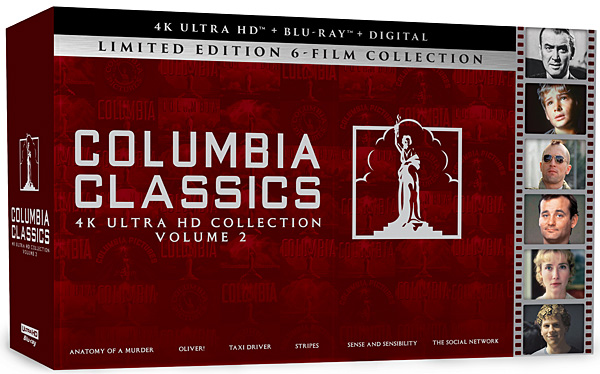 Columbia Classics 4K Ultra HD Collection Volume 2 (Sony)
As with its predecessor, the Columbia Classics 4K Ultra HD Collection Volume 2 makes the sort of gift-giving impact that can't be ignored. Both physically and artistically substantial, this hefty slab brims with seminal works from a half-dozen directors spanning six different decades: Otto Preminger's Anatomy of a Murder (1959), Sir Carol Reed's Oliver! (1968), Martin Scorsese's Taxi Driver (1976), Ivan Reitman's Stripes (1981, here in theatrical and extended cuts), Ang Lee's Sense and Sensibility (1995) and David Fincher's The Social Network (2010). It's an eclectic mix to be sure, from gritty courtroom drama to G-rated musical to R-rated comedy and beyond, with more awards and nominations than I care to count. The coffee table-worthy companion book, tucked neatly inside the impressive package, helps us put each into its proper context.
Although specs vary from disc to disc (all but Taxi Driver feature Dolby Atmos soundtracks, while Taxi Driver and Social Network are presented in Dolby Vision HDR), and different levels of A/V restoration have been undertaken for each (the five film-originated titles are restored from their original camera negative), I can confidently state that each one looks and sounds as fantastic as you'd hope for such a lavish set, perhaps looking even better here than in their theatrical runs. They wow in ways we might not expect, such as bringing out the brilliance of Duke Ellington's jazz score within the Atmos remix of Anatomy. Added to the vast array of supplements past is a smattering of new extra features across the menagerie, including a couple of significant on-camera reunions. A bonus Blu-ray disc collects 20 Columbia shorts starring everyone from Mr. Magoo to Madeline to The Three Stooges, including a couple of Oscar winners in the bunch.
Star Trek The Original 4-Movie Collection (Paramount)
Paramount has been on a roll with its recent Indiana Jones 4K set, ongoing line of "Paramount Presents" special edition remasters, and the Godfather movies reportedly spooled up for the saga's 50th Anniversary in 2022. The Star Trek series was the first great transition from small screen to big, thanks in large part to the return of the beloved TV cast, and now the four initial outings—The Motion Picture, The Wrath of Khan, The Search for Spock, and The Voyage Home—are set to stun in 4K/ Dolby Vision. The old-school, dawn-of-CGI charms of each even shine through on their remastered regular HD Blu-rays, also included in this boxed set in their own side-by-side keep-case, which is where most of the extras reside. Worth noting: the theatrical and Director's Cut of Khan are both here, although Motion Picture is theatrical-only, with a revitalized "Director's Edition" coming soon to the Paramount+ streaming service.

Halloween I-V Collector's Editions (Scream Factory)
There are the Halloween-iacs (Halloween-ies?) who appreciate John Carpenter's one-and- done slash-travaganza for the horror masterpiece it is, and those who can't get enough of the unstoppable killing machine in the Captain Kirk mask and keep showing up to watch his antics, time after time, popcorn in hand. Scream Factory is ready to fill the stockings of both camps with best-ever editions of the original, the Carpenter- co-scripted II, Season of the Witch (the only one without "The Shape"), The Return of Michael Myers, and The Revenge of Michael Myers. All five Ultra HD Blu-ray discs flaunt brand- new 4K scans of the original camera negative (I-III approved by cinematographer Dean Cundey) with Dolby Vision high dynamic range plus fresh Dolby Atmos remixes to go with 'em. Extras include two legacy commentary tracks each, fantastic archival content, and a few new bonus tricks and treats.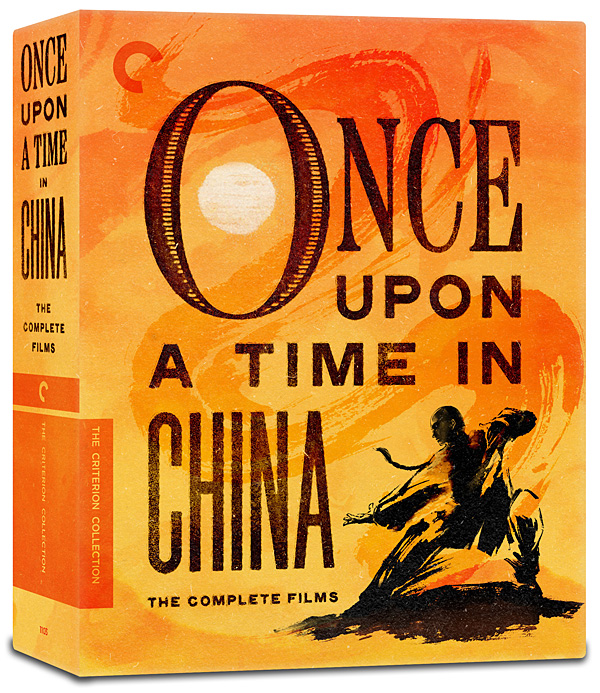 Once Upon a Time in China Collection (The Criterion Collection)
Showcasing some of the best work of martial arts superstar Jet Li's career, director Tsui Hark's Once Upon a Time in China and its five sequels serve up the sprawling, largely fictionalized adventures of real-life folk hero Wong Fei-hung. (Li stars in I-III, all digitally restored at 4K, and 1997's Sammo Hung-directed Once Upon a Time in China and America.) In stories that blend historical drama, comedy, romance, and the signature action set pieces of Hong Kong cinema's Golden Age, the humble doctor/ teacher and his loyal cohorts fight dangerous foreign and domestic forces that threaten their way of life in the late nineteenth century. This six-disc Blu-ray special edition provides a host of authentic Cantonese audio options, plus a new Hark interview, a bounty of archival content, documentaries, and even a Yuen Wo-ping fight choreography class.
Universal Classic Monsters Icons of Horror 4K Collection (Universal Studios)
Even 90 years after Bela Lugosi's first turn as Dracula and Boris Karloff's heartbreaking portrayal of Frankenstein's monster, Universal's inspired interpretations of these chilling aberrations are still the standard against which all subsequent iterations are judged. Directors like James Whale pushed the boundaries of what was possible, technically and thematically, before the modern ratings system was even invented to bring us some of the most enduring characters in cinema history. Joined by Claude Rains as The Invisible Man and Lon Chaney Jr. as The Wolf Man, this quartet is alive, alive in 4K, with high dynamic range working wonders to bring out contrast and detail in the pristine-looking black-and-white images. Regular HD Blu-ray versions, 4K digital copies, and many legacy extras are included in the hardback digi-book package.
Underworld Limited Edition 5-Movie Collection (Sony)
This stylish saga of vampires, werewolves, guns, and leather smartly puts the singular Kate Beckinsale at its heart, as a vengeful "Death Dealer" (Under-speak for bloodsucker) named Selene with an active grudge against the rival clan of Lycans. Both hunter and hunted, befriended and betrayed, Selene, always a lethal and determined heroine, keeps her emotions close to the corset. Good thing she's immortal, because she fights (and loves) her way through four movies: Underworld (theatrical and extended cuts in this box), Evolution, Awakening, and Blood Wars, sitting out the 2009 mid-franchise prequel Rise of the Lycans. All five are presented in HDR10/Dolby Atmos and feature the original DTS-HD Master Audio soundtracks. Filmmaker commentary for the first four can be found on the included regular Blu- rays, plus featurettes galore and the "Endless War" animated shorts.
Mad Max Anthology (Warner)
Long live Max Rockatansky. The original Mad Max arrived on 4K disc last year from Kino Lorber Studio Classics, and the recent-ish Mad Max: Fury Road 4K debuted upon the movie's initial home entertainment release in 2016, but this four-disc Anthology adds the Ultra HD/ Dolby Atmos disc premieres of The Road Warrior (a.k.a. Mad Max 2, in territories where the first one was a hit) and Mad Max Beyond Thunderdome. Road Warrior is also celebrating its 40th anniversary, receiving some high-octane extras including a terrific "making of" documentary in the process. It's rare when two movies in the same franchise (#2 and #4) could rightly lay claim to the title the Best Action Movie of All Time. Which reigns supreme? Pit them head-to-head and decide for yourself: Two discs enter, one disc leaves!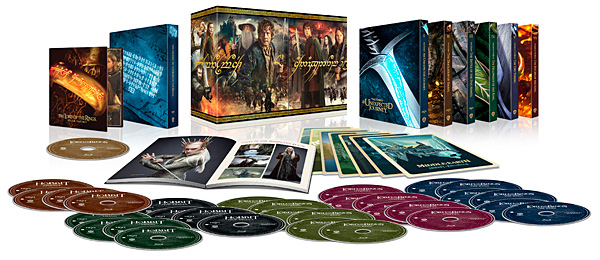 Middle-Earth Ultimate Collector's Edition (Warner/New Line)
It was a thrill for me last year to review the Lord of the Rings and Hobbit Motion Picture Trilogy box sets with their five-star Dolby Vision-enhanced picture and Dolby Atmos sound. My only gripe about both: no extras, not even regular HD Blu-ray versions of the movies. Warner Bros. has now re-revisited the theatrical and extended versions of all six films: The Fellowship of the Ring, The Two Towers, The Return of the King, An Unexpected Journey, The Desolation of Smaug and The Battle of the Five Armies. These fall under its popular "Ultimate Collector's Edition" banner, all in 4K once again and now also with remastered regular HD discs in addition to a handsome booklet and set of art cards. An exclusive new platter proffers the original Cannes Film Festival presentation reel plus footage from the Alamo Drafthouse cast and crew reunions. (This edition is apparently meant to live in harmony with past LoTR and Hobbit releases, which offered their own trove of behind-the-scenes content, rather than replace them.)
Neon Genesis Evangelion Collector's Edition (Shout! Factory)
This landmark anime follows the teenaged pilots of mighty "Evangelion" mecha as they defend the post-apocalyptic city Tokyo-3 against attacking "Angels," with the future of humanity itself at stake. Copious action, mystery, religion, psychology, and plenty of drama spanned the 26 episodes (from 1995/96) plus two coda movies, Death(true)2 —the director's cut of Death & Rebirth, the problematic first attempt— and The End of Evangelion, which together addressed dissatisfaction with the series' conclusion among longtime viewers. The Collector's Edition is a fancy 11-disc affair packed in a lovely case and housing a set of character cards, a dense little book, and the full series on Blu-ray for the first time in North America in both "official" dub and subtitle and "classic" dub/ subtitles versions on separate bonus discs. Also included: several hours of animatics, music videos, voice actor auditions, plus a whole lot more to please anime fans.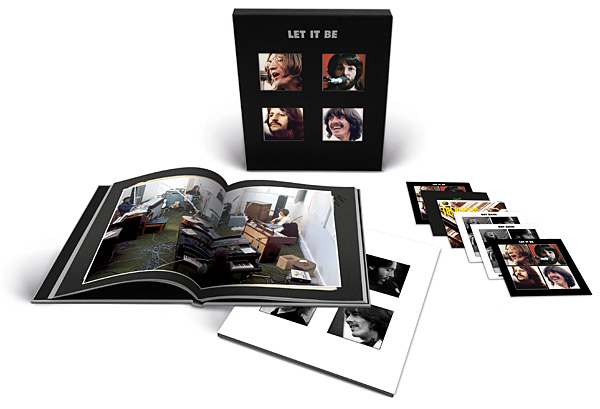 Let It Be Super Deluxe Edition (Universal Music Enterprises)
The Beatles: Get Back (Callaway Arts & Entertainment)
To some, Let It Be is merely another great collection of endlessly replayable Beatle tunes, yet serious fans and music historians know it's far more profound. The lads' long and winding road to their seismic finale was extensively chronicled by camera and microphone, and that audio/ video vault has now been opened wide for a multimedia bonanza. The Super Deluxe box assembles a Blu-ray version of the album in Dolby Atmos and 5.1 DTS-HD Master Audio plus a 24-bit/96kHz stereo mix. There are also five CDs, including a new stereo mix and a four-track EP, plus rehearsals and jams, among them incredible rarities, some of which portend their later solo careers. Engineer Glyn Johns' intended, never-before-released 14-track "Get Back" LP mix from 1969, newly mastered, is another fab surprise. Also look for those same 57 total tracks on a limited edition Super Deluxe vinyl version, with four 180-gram half-speed-mastered LPs and a 45rpm twelve-inch EP.
A disc-adjacent hardcover book lives inside a gorgeous die-cut slip- case, but don't stop there: Callaway's massive 240-page tome (sold separately) combines transcripts from the legendary sessions with hundreds of exclusive photos by Ethan A. Russell and Linda McCartney—a welcome accessory to Peter Jackson's streaming documentary miniseries.