2011 Black Friday Home Theater Deals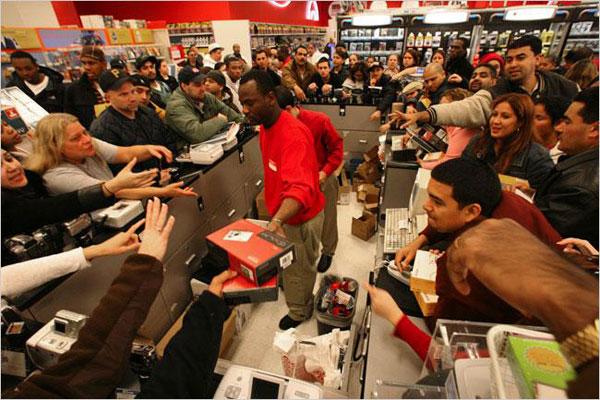 As the song says, it's the most wonderful time of the year—or the most dreadful, depending on whether or not you plan to join the buying frenzy on Black Friday, the day after Thanksgiving and the traditional start of the holiday shopping season. Many stores open at an ungodly hour and offer seemingly outrageous deals on certain products to get people in the door, hoping that they'll buy more than they bargained for and put the store's accounts in the black for the year, which is why it's called Black Friday—either that, or it might be due to all the black eyes resulting from fights over the last remaining $40 Blu-ray player.
Scanning some of the myriad Black Friday websites—my favorite is bfads.net because you can search by product category from multiple retailers—I found a few great deals on home theater gear. In many cases, however, these products are already available at less than the MSRP (manufacturer's suggested retail price), so the savings I cite here might not be as great as they appear. I've included links to HT's reviews of the same or similar items if available, so let your mouse do the clicking before you venture forth to battle the hordes.
Logitech Harmony 650 Universal Remote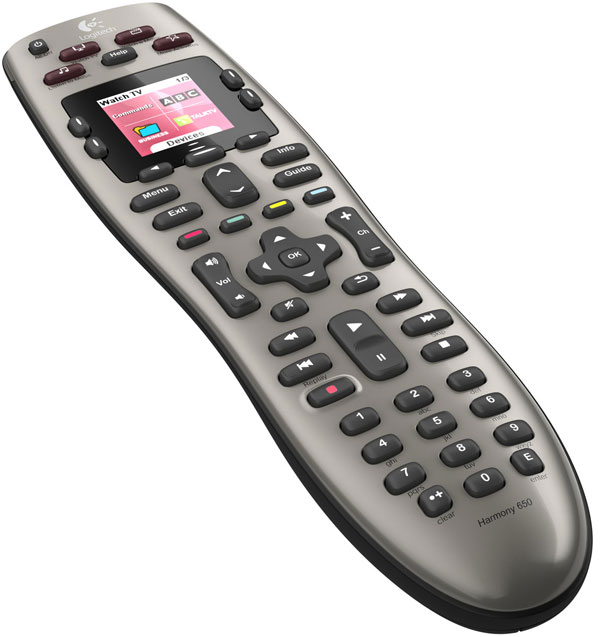 Retailer: Best Buy
Sale Price: $40
MSRP: $61
Savings: 34%
The Logitech Harmony universal remotes are the best I've ever used, so if you're tired of the remote clutter on your coffee table, this is a no-brainer. We reviewed the much more expensive Harmony One, but the basic principles are the same.
Toshiba BDX2150 Blu-ray Player

Retailer: Best Buy
Sale Price: $40
MSRP: $80
Savings: 50%
A WiFi-ready Blu-ray player with streaming from Netflix, Vudu, CinemaNow, YouTube, and others for $40? What's not to like? We reviewed the BDX2700, giving it Top Picks status.
Sony BDP-S580 3D Blu-ray Player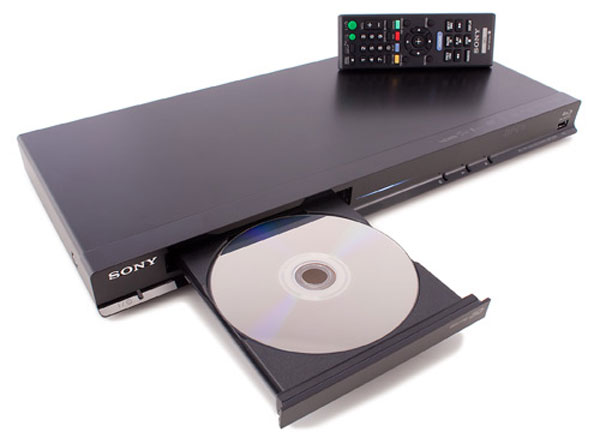 Retailer: Best Buy
Sale Price: $110
MSRP: $200
Savings: 45%
At nearly half off the list price, this 3D Blu-ray player with WiFi and streaming from Netflix, Hulu, Vudu, Amazon, and others would make a fine delivery from Santa.
Klipsch KF-26 & KF-28 Floorstanding Speakers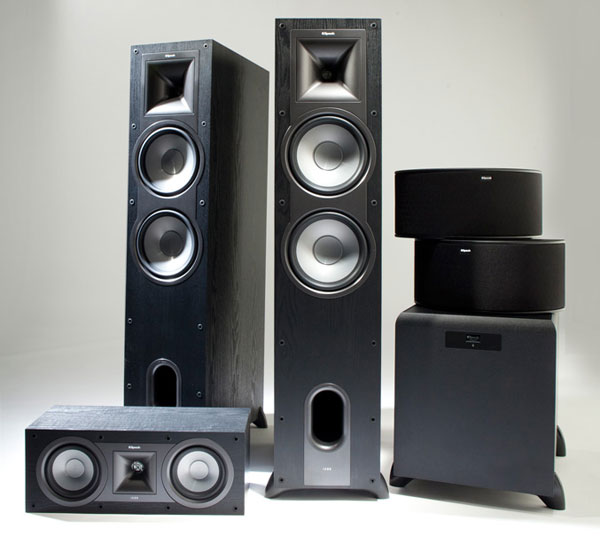 Retailer: Best Buy
Sale Price: $175 & $225 each
MSRP: $350 & $450 each
Savings: 50%
Klipsch speakers are highly regarded, so when I saw the Icon KF-26 and KF-28 (seen in the photo with a center, subwoofer, and surrounds) for half off at Best Buy, I thought, "Sweet!"
LG 42LV5400 42" LED LCD TV
Retailer: Sam's Club
Sale Price: $578
MSRP: $1100
Savings: 48%
In my view, a screen size less than 42 inches doesn't qualify as "home theater," so this LG with online streaming is a great way to get started in our beloved hobby. I also found the LV4400 on sale at many retailers, but it's specs are nowhere near as good as the LV5400.
Sony KDL-46EX720 46" 3D LED LCD TV
Retailer: Tiger Direct
Sale Price: $1000
MSRP: $1600
Savings: 38%
We reviewed the 55-inch version of this 3D LED LCD TV with online streaming, which got high marks all around.
Sony TDG-BR50 Active 3D Glasses
Retailer: Tiger Direct
Sale Price: $25
MSRP: $150
Savings: 83%
If you buy a Sony 3D TV, such as the KDL-46EX720 above, you're going to need some compatible active-shutter 3D glasses, and $25 is the lowest price I've seen anywhere by far.
LG 47LW5300 47" 3D LED LCD TV with 3D Blu-ray Player & 4 Pairs of Glasses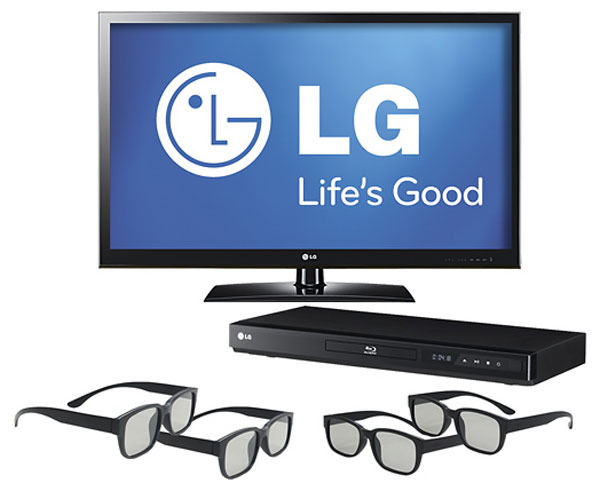 Retailer: Walmart
Sale Price: $800
MSRP: $1200
Savings: 33%
This bundle includes a 47-inch 3D LED LCD TV, 3D Blu-ray player (model unspecified), and four pairs of passive glasses. However, it does not offer online streaming. (Also available in 55-inch size at Sears and hhgregg for $1200, a savings from MSRP of 37%.) HT reviewed the step-up 55LW5600, giving it high marks all the way around.
Panasonic TC-P50S30 50" Plasma TV
Retailer: Best Buy
Sale Price: $600
MSRP: $1000
Savings: 40%
The TC-P50S30 is essentially identical to the TC-P50ST30 without 3D capabilities. The S30 is the one to get if you need to save as much money as possible and don't care about 3D.
Panasonic TC-P55ST30 55" 3D Plasma TV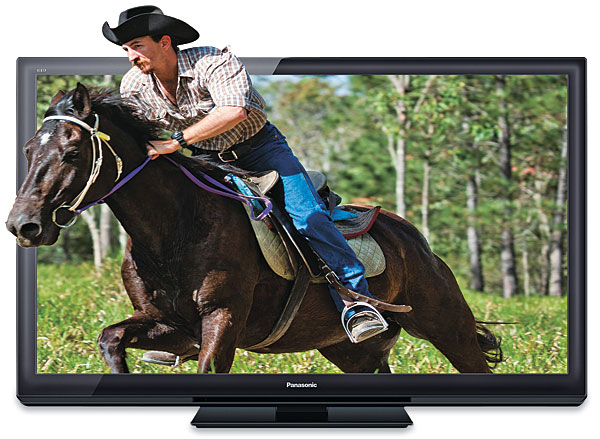 Retailer: Sears
Sale Price: $1100
MSRP: $1600
Savings: 31%
Panasonic's ST30 series is among the best values in 3D TVs today, and it also offers online streaming. We reviewed the 50-inch version, awarding it Top Picks status.
Samsung UN55D6000 55" LED LCD TV
Retailer: hhgregg, Sears
Sale Price: $1100
MSRP: $1800
Savings: 39%
We reviewed the 46-inch UN46D6000 and found it to be an outstanding performer with online streaming but no 3D.
Sharp LC-70LE632U 70" LED LCD TV
Retailer: Best Buy, hhgregg, Sears
Sale Price: $2000
MSRP: $2800
Savings: 29%
Other than the Elite PRO-60X5FD, we haven't reviewed a Sharp flat panel in a while, but this 70-incher with full-array LED backlighting and access to online content for $2000 seems pretty interesting to me.