1080p on the Cheap
NeoDigits
says the company is now shipping the only DVD player on the market with built-in upscaling that's capable of providing output resolutions up to 1080p through HDMI and component connections. The new H4000 can also send 1080i or 720p via the player's VGA/RGB-HV outputs.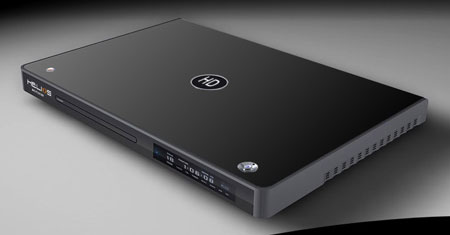 Users can choose from ten different resolutions, and the H4000 supports upscaled playback of DVD-R and CD-R discs containing MPEG4 content, including DivX and XviD. 480i video can also be sent via HDMI for use with external scalers.
In addition to a remote control, the H4000 includes a five-foot HDMI cable - a surprising feature considering the $169 (US) price. The H4000 is available for purchase directly from NeoDigits.
LATEST VIDEO
WHERE TECHNOLOGY BECOMES ENTERTAINMENT