10 Best DVDs of 2006 Page 7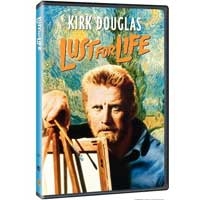 Sol Louis Siegel's Top 10 of 2006 Best Picture and Sound on DVD
1. Lust for Life (Warner). The lovely transfer makes the reproductions of great paintings shine. Pretty good scholarly commentary, too.
2. The Proposition (First Look). This Australian Western gets the grand treatment: a commentary, featurettes, and a kicking DTS surround track that really uses all of the channels.
3. The Passenger (Sony). The full-length, restored Director's Cut has a solid image and a Jack Nicholson commentary. What more do you want?
4. Young Mr. Lincoln (The Criterion Collection, 2 discs). Plenty of interviews and other background material - and besides Critierion's usual fine video transfer, a great audio restoration.
5. 2046 (Sony). Rich colors and shadows, a seamless sound mix of dialogue and pop songs, and some nifty making-of featurettes.
6. Hands Over the City (The Criterion Collection, 2 discs). This release's strong suit is its plethora of extras, on both the filmmaking and the historical background.
7. Inside Man (Universal). Dramatic image presentation and a good commentary by director Spike Lee.
8. Viridiana (The Criterion Collection). The extras on the film's creation are almost as entertaining as the movie itself.
9. Caché (Sony). Fine reproduction of shadows and detail. The making-of shorts aren't bad either.
10. The Constant Gardener (Spotlight Series; Universal). Strong visual contrast, dramatic use of surround sound, and interesting extras.
Back to 10 Best Main more entertainment reviews Back to Homepage What's New on S&V
LATEST VIDEO