'70s Flashback: Forgotten Brands A-Z, Part 2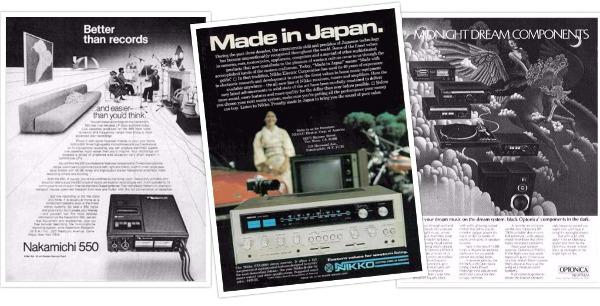 Last week we presented a selection of iconic '70s-era advertisements from long-forgotten brands with names that fall in the first half of the alphabet (A–M). Our favorites included the Carver ad showing a young Bob Carver hamming it up, Garrard's "Improve Your Hearing for $200" turntable ad, and the iconic Maxell ad depicting a listener getting "blown away." Here we pick up where we left off, starting with classics from Nakamichi, Nikko, and Optonica. Watch for Part 3, our final installment, next week.
Visit classicaudio.com to order a high-quality print. The ads are $7.95 each, including shipping; additional prints are $2.95 each.
What have we missed? Do you own any of the components featured in these ads or have a story to tell? Share your throwback stories in Comments!